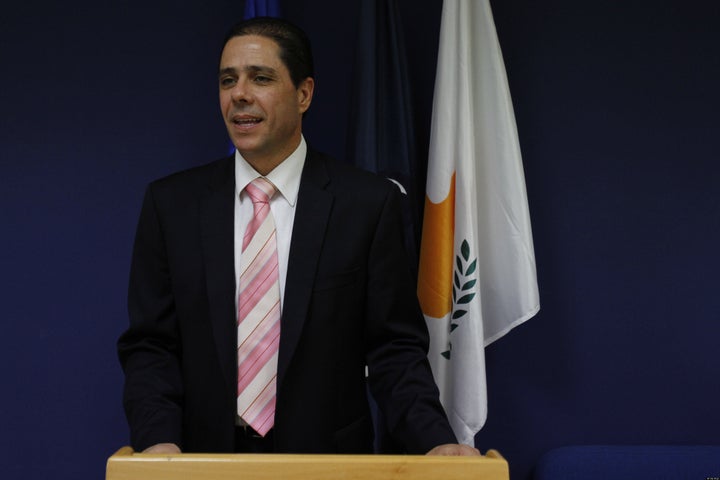 A day after 10 other men and women were nabbed as being part of a Russian spy ring operating on North American soil, the group's final suspect-at-large, said to have acted as the group's money man, has been captured -- this time in Europe.
The man, who was living under the name Christopher Robert Metsos, was arrested Tuesday at the Larnaca airport in Cyprus while trying to board an early morning flight bound for Budapest, Hungary, according to Associated Press reports. The 54-year-old Metsos was released after paying 20,000 euros (approximately $24,000) in cash as bail, but he will remain in Cyprus for one month until extradition proceedings can begin July 29.
Cypriot police spokesman Michalis Katsounotos told the AP that Metsos had arrived in Cyprus June 17 carrying a Canadian passport, and had been staying at a Larnaca hotel since then. A spokesman for the U.S. embassy in Nicosia confirmed "the individual who is mentioned is not a U.S. citizen, but the subject of a Red Notice." Authorities allege that Metsos, 54, also known to have a Vermont address and a U.S. passport, is wanted for espionage and money laundering. He is said to have received $40,000 from Russian agents and buried it in a Wurstboro, N.Y. park. Two of the other detained suspects later showed up at the park to dig up the money, according to court documents.
Like the 10 suspects found yesterday, Metsos is accused of carrying out his "deep-cover" assignment for decades. The FBI says the secret agents sometimes worked in pairs, assuming "traditional American" identities to blend in with their neighbors. To avoid detection, they often used Cold War-era tactics such as fake passports, invisible ink, coded radio transmissions and encrypted data. News of the suspects' arrest sent shockwaves through the tidy, suburban communities in which some of them were living.
Previously under surveillance in Queens, N.Y. in 2004, Metsos had been married and has a son living in Paris, according to reports.
The Russian foreign ministry has since slammed the U.S. allegations, saying they are "groundless and pursue unseemly aims."
Related
Popular in the Community