A graphic picture of the U.S. ambassador to Libya who was killed on Tuesday is appearing on front pages around the world.
The picture shows a dying Christopher Stevens being dragged through the streets of Benghazi by people trying to save his life. The New York Times ran the picture on its website, drawing an official complaint from the State Department, which requested that it be removed. The Times refused.
"Such decisions are never easy, and this one was harder than most," Phillip Corbett, the paper's associate editor for standards, wrote in his reply to the request. "But this chaotic and violent event was extremely significant as a news story, and we believe this photo helps to convey that situation to Times readers in a powerful way. On that basis, we think the photo was newsworthy and important to our coverage,"
But the paper did not run the image on its Thursday front page — a decision the Times' public editor Margaret Sullivan said she agreed with.
Other papers, however, did use the picture. The Los Angeles Times ran it above the fold, and it took up the entire front page of the New York Daily News: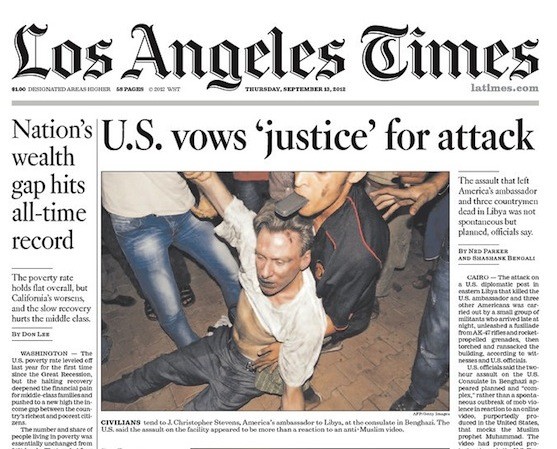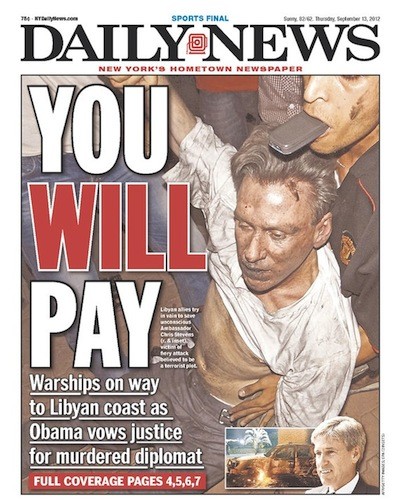 Papers around the world also used the image.
Related
Before You Go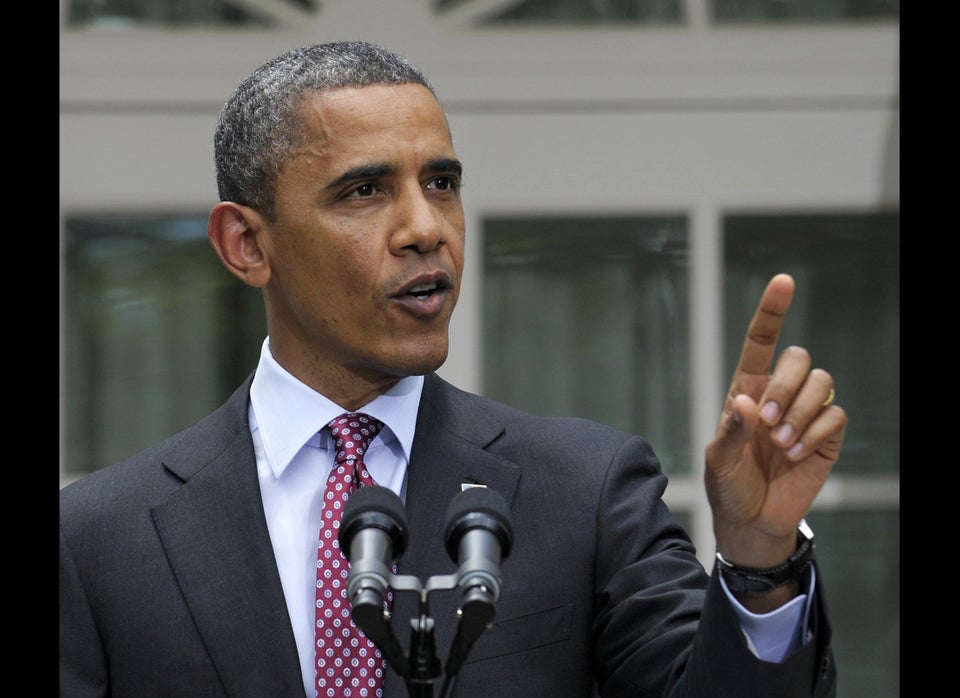 Politicians React To Attacks In Libya, Egypt
Popular in the Community