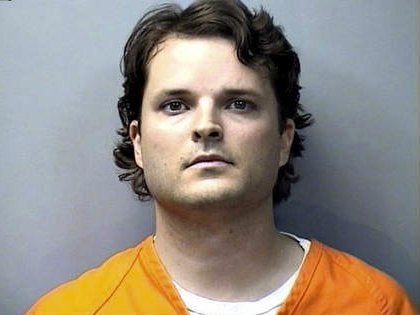 Christopher Vaughn stands accused of fatally shooting his wife and three children in the family's SUV four years ago. His defense team argues that his wife shot their children before turning the gun on herself.
But as Will County, Illinois judge Daniel Rozak made evidence in the case public last Thursday, it appears the prosecution has some damning evidence to contradict that theory.
Other evidence unsealed by the judge includes reports that Vaughn took the murder weapon to a firing range the night before the murders; a statement by an exotic dancer that Vaughn professed affections for her; and his wife's $1 million life insurance policy that listed him as a beneficiary.
Vaughn also allegedly used the online screen name "dewoodsman" to write about his desires to flee his life and move to the Canadian wilderness. In one post still available online, dewoodsman wrote:
I hear you about not fitting into society, I am the same way. I'd rather follow a set of tracks through a river in the rain than have spend time on a paved road or under a roof. I am working on wrapping up a few last things and then I am headed out for the long walk. I've been taking continually longer and more remote trips figuring that when the time comes I'll be ready.
The Oswego family was reportedly taking a day trip to a water park in Springfield when Christopher Vaughn left Interstate 55 and drove onto a frontage road when his wife became ill. He then decided to adjust a loose luggage rack on top of the SUV at which time he reportedly said he was shot. The first 911 call for help came at 5:25 a.m. from a passerby who saw Vaughn on the side of the road.

There are many water parks in Illinois, a number of them closer to Oswego than Springfield, which is a three hour drive. And even supposing the family had a particular fondness for Knight's Action Park and Caribbean Water Adventure in Springfield, that park doesn't open until 10 a.m.

Who needs a luggage rack for a day trip? And who drives way off the highway to a frontage road when a passenger begins to feel ill?

Nine days later, Will County authorities arrested Vaughn and charged him with the four murders. After years of delays, Vaughn's trial is still on hold, though it's expected to begin soon.
Related
Popular in the Community