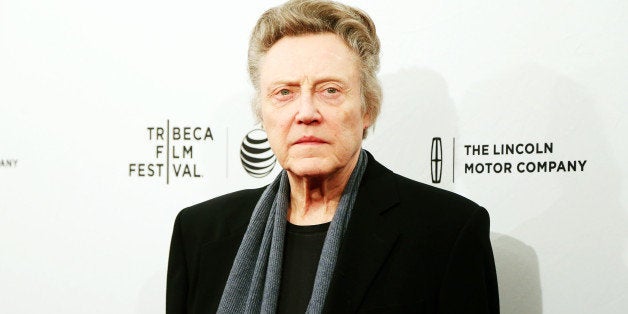 We've seen Christopher Walken act in both comedies and dramas, dance on stage and on screen and also request more cowbell. Singing is also nothing new for the 72-year-old Oscar winner, who performed in the 1981 musical film "Pennies From Heaven," the 2007 remake of "Hairspray" and, most recently, as Captain Hook in NBC's "Peter Pan Live!" last December. But now, Walken is singing more than ever before in his latest film "When I Live My Life Over Again."
In the movie, which premiered at the Tribeca Film Festival last week, Walken plays fictional aging crooner Paul Lombard, who's trying to make a comeback. Paul is the type of singer who hit his peak in the '80s and has long since been forgotten -- but his records are still the go-to for a solid make-out sesh. (Paul's daughter Jude (Amber Heard) has an awkward experience with this during a hookup in the film.)
While writer-director Robert Edwards didn't have a specific actor in mind when writing the role, only looking to craft a Frank Sinatra-inspired figure, there's something remarkably Walken-esque about Paul. John DeFore writes in his review of the film for The Hollywood Reporter that Walken was made for this role, and we couldn't agree more.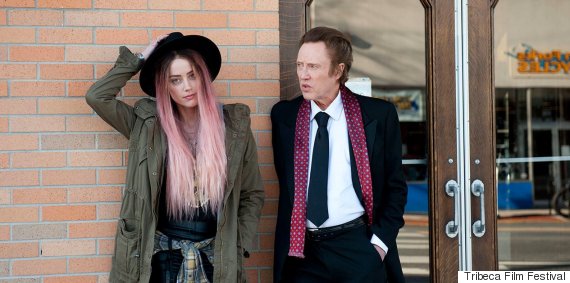 Sitting down with Walken and Edwards in the cozy, fire-lit drawing room of Robert De Niro's Greenwich Hotel, the actor told The Huffington Post that he connected with Paul over their mutual love of music and admiration of the the Rat Pack. "I come from a family in show business, I've been doing that for a long time, musical theater, live audiences," Walken said. In the film, Paul's nostalgic for the era of Sinatra and Sammy Davis Jr., which Walken could empathize with. "In high school I had those suits with the ties. So the whole retro thing, it was easy."
But what wasn't so easy was singing so much original music in the movie. "I never sang well enough really, I think, to be a professional singer," Walken said. "We'll see. I always thought I should've been able to sing better than I could." After watching Walken as Paul in "When I Live My Life Over Again," it's surprising that the actor had any doubts about his musical ability as he sings the titular song. Something about Walken playing a classic crooner just works. When asked about his iconic dancing (i.e. Fat Boy Slim's "Weapon of Choice"), which doesn't appear in the movie, Walken said in comparison to his singing, "Yeah, I'd be more comfortable [dancing]."
Those who tuned in to NBC's "Peter Pan Live!" will remember watching Walken dance and sing live as Captain Hook. While Walken attributes the "miraculously smooth" broadcast to mere luck (while knocking on the hotel's wood paneling), he admitted how terrifying the whole experience was.
"I knew on December 4 at 8:00 this thing was gonna [happen], but about three days before I woke up and I thought, 'Wait a minute,'" Walken recalled. "And then I started getting scared, and every day leading up to the day of it, I thought, 'Ooh.' It was one of those things that I never realized. Picture it, you have one chance and there's 40 million people watching. I'll never do that again."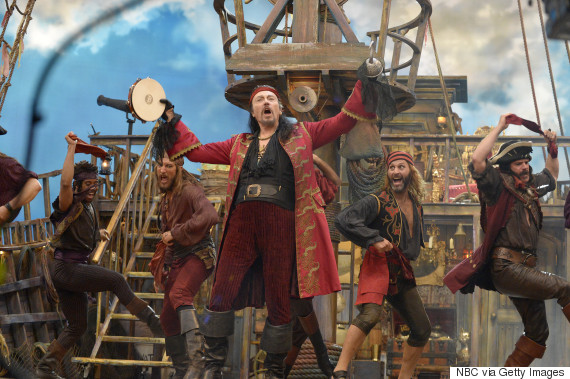 This is far from the end of Walken's singing, however. The actor is voicing orangutan King Louie in Jon Favreau's live-action animation hybrid of "The Jungle Book" and Walken revealed that there will indeed be music. Look forward to watching the actor sing King Louie's "I Wanna Be Like You," originally belted out by Louis Prima in the 1967 movie, as well as a song with Bill Murray, who voices Baloo the bear.
But even after over 60 years in the business, Walken still hasn't lost his desire to give audiences a good show. The actor said that all he hopes for with "When I Live My Life Over Again" is that people will genuinely like it. "I hope it's good," he said. "I just want, when people say you know, 'I thought it was good,' I want to believe them."
Calling all HuffPost superfans!
Sign up for membership to become a founding member and help shape HuffPost's next chapter
BEFORE YOU GO
PHOTO GALLERY
Tribeca Film Festival 2015