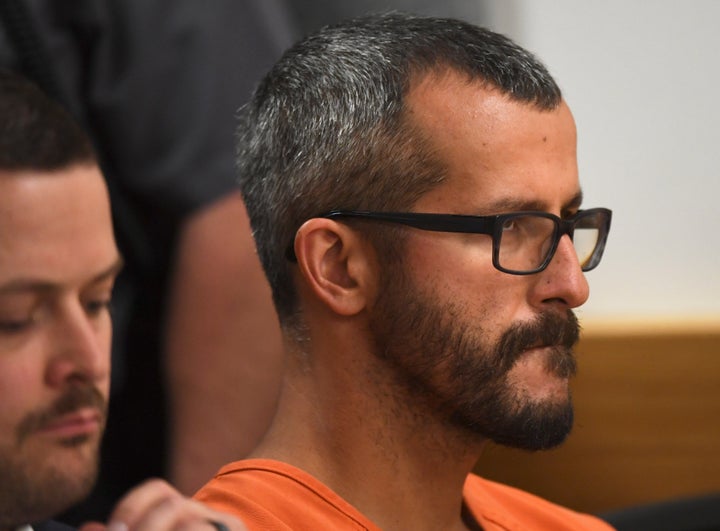 A Colorado man accused of killing his pregnant wife and two daughters pleaded guilty to all charges on Tuesday in a deal that will allow him to avoid the death penalty.
Christopher Watts, 33, pleaded guilty to five counts of first-degree murder, one count of first-degree unlawful termination of a pregnancy, and three counts of tampering with a deceased human body.
With the agreement of the victims' family, the district attorney eliminated the death penalty from consideration in exchange for Watts' guilty plea to all nine counts.
His wife, Shanann Watts, 34, was reported missing back in August, along with the couple's two daughters, Bella, 4, and Celeste, 3. Shanann Watts was 15 weeks pregnant at the time.
In the days after their disappearance, Christopher Watts spoke to local news stations and pleaded for his family to come home.
On Aug. 15, he was arrested. Soon after, his wife's body was discovered in a shallow grave on property owned by Watts' former employer, Anadarko Petroleum. Remains believed to be those of their two daughters were found in oil tanks nearby.
Prosecutors think that Watts killed his wife and daughters inside their home in Frederick, Colorado, before dumping their bodies.
The case has received widespread media attention, in part because the brutal murders appeared to come out of the blue. Shanann Watts was a prolific poster on Facebook and she projected the image of a happy, perfect family.
Yet while some aspects of the case are unusual, one aspect of the crime is unfortunately common: Most murders of American women are committed by current or former husbands and boyfriends.
Christopher Watts' sentencing hearing is scheduled for Nov. 19.
Popular in the Community