The daughters of Texas mom Christy Sheets can be heard begging for their lives in 911 recordings released by police.
The 42-year-old woman allegedly grabbed a gun and killed them Friday after calling a family meeting.
In calls from Taylor Sheats, 22, and Madison Sheats, 17, they both can be heard begging their mother to put the gun down. "Please, don't shoot. Please, I'm sorry. Don't do it," one of the young women urges.
The voice of a man, presumably the girls' father, Jason Sheats, 45, can be heard saying: "I'm sorry! I promise you whatever you want."
In a third 911 call released by the Fort Bend Sheriff's Office Tuesday, an unidentified neighbor describes watching the scene unfold after the violence spilled out of the family's Katy home and into the streets.
LISTEN: Neighbor's 911 call:
"There's a lady with a gun ... she's coming out of the house right now, there are two people shot outside," the man says in the 8-minute call.
The witness next described watching the woman, "wearing a purple dress," stand over one of the female victims with a gun. At one point she appeared to run out of bullets, causing her to go inside, he said.
"Hopefully, she's not getting any more bullets because it looks like she's going to need some more bullets," he says.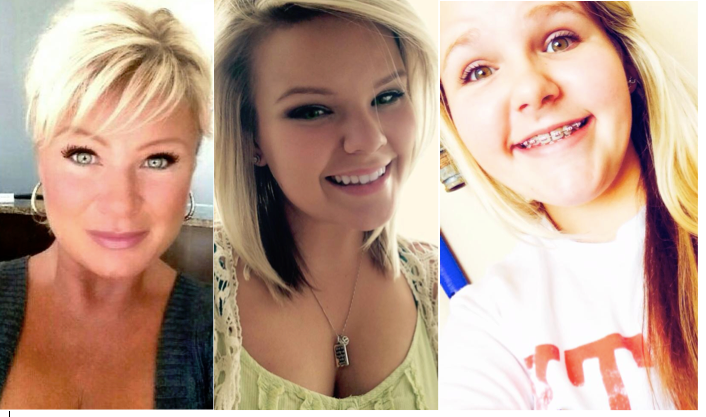 There's a brief pause before his worst fears apparently came to life.
"She's coming back again ... she has bullets now," he says before describing seeing the shooter firing away once more.
Officers responding to the scene moments later ordered the mom to drop her weapon. When she refused, an officer opened fire, killing her. Jason Sheats escaped uninjured, the sheriff's department said.
Popular in the Community