Instead, the 42-year-old Houston woman pulled out a handgun and repeatedly shot her daughters, Taylor, 22, and Madison, 17. She spared her husband's life, however, for a reason, Fort Bend County's sheriff said.
"She wanted him to suffer," Sheriff Troy Nehls said of Christy's husband, Jason Sheats, 45, at a press conference Wednesday. "Christy had ample time and opportunity to shoot and kill Mr. Sheats in the home but she chose not to."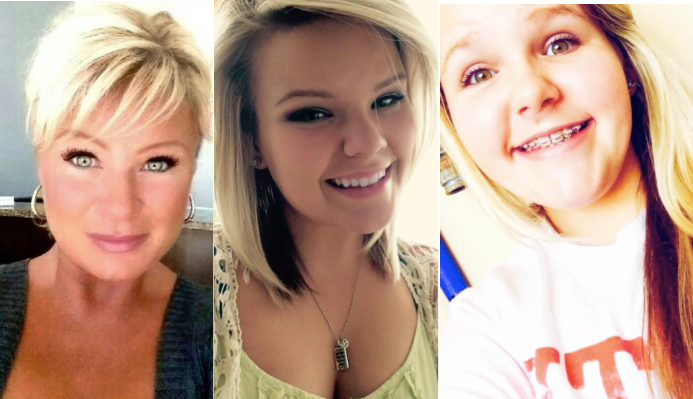 "Mr. Sheats stated Christy knew how much he loved Taylor and Madison and how much they loved him," Nehls said. "Mr. Sheats will have to live the rest of his life with this horrible memory."
Law enforcement officials who spoke with Jason Sheats said that Christy had been taking several medications for depression and anxiety. She'd also been treated at three different private mental health facilities since 2012, the sheriff's office said in a statement.
On the day of the bloodshed, Christy had wanted to ground Taylor and prevent her from seeing her fiancé, whom she'd planned to marry on June 27, because of an argument she and Taylor had, KHOU reported.
Jason told police that he disagreed with his wife's decision, calling it "inappropriate," and said that when Christy called the family meeting, he thought she was going to tell their daughters about their plans to formally separate.
Christy instead pulled out the .38-caliber handgun and shot each of her daughters once. She then chased her family out into the street, where she shot Taylor twice more. At one point during the attack, a neighbor reported seeing her briefly go back inside the house to reload her weapon.
Nehls said that Christy had inherited the gun from her grandfather. She had applied for a license to carry a handgun, but the state refused her application. Authorities are now trying to determine why her request was denied.
There had been multiple service calls from the family's home since 2012, according to Nehls. Three of them involved suicide attempts by Christy Sheats, five were false alarms, one was a medical call, one involved a verbal altercation and one was a call from Christy asking to speak with a deputy for an undisclosed reason.
A funeral service for the two sisters will be held on Tuesday, while their mother will have her own service out of state, the Houston Chronicle reported.
Calling all HuffPost superfans!
Sign up for membership to become a founding member and help shape HuffPost's next chapter
BEFORE YOU GO