Even though we may have missed Indochine's big moment, we're lucky enough to have Christy herself to break down the scene for us in an interview with Laura Brown for Harper's Bazaar's The Look series. Aside from discussing awkward eyebrows and an old shoot that resembled a "Mariah Carey album cover," the 44-year-old stunner reveals a few tidbits about the days when Naomi danced in booths and wine flowed like water:
On her old stomping grounds:

"I started coming to Indochine before I was a supermodel. When I first came to New York and I was just a model, I was in high school and I was a model and I would come and visit. I actually dated a boy that lived upstairs."

On her drink of choice:
"There was this drink we used to have, and it was called a sambuca -- with fire."

On her dancing abilities:
"I don't have a lot of rhythm, but [Naomi Campbell] does. So that's why I was often with her, because if I held on to her, I could get the benefit."

On her personal style limits:
"I learned pretty quickly, for me, don't push it too far. I can only really carry simple, simple things. I can't carry, like, feathers and boas."

On her contribution to the modeling industry:
The "having-the-best-time-of-your-life smile."

On her new "cool" hangout:
"I club at my children's elementary school."
Who knows? With the wave of '90s supermodels making a comeback, perhaps Indochine will find its way back into the hearts of the fashion world -- if Christy isn't too partied out from the after-school pick-up, that is.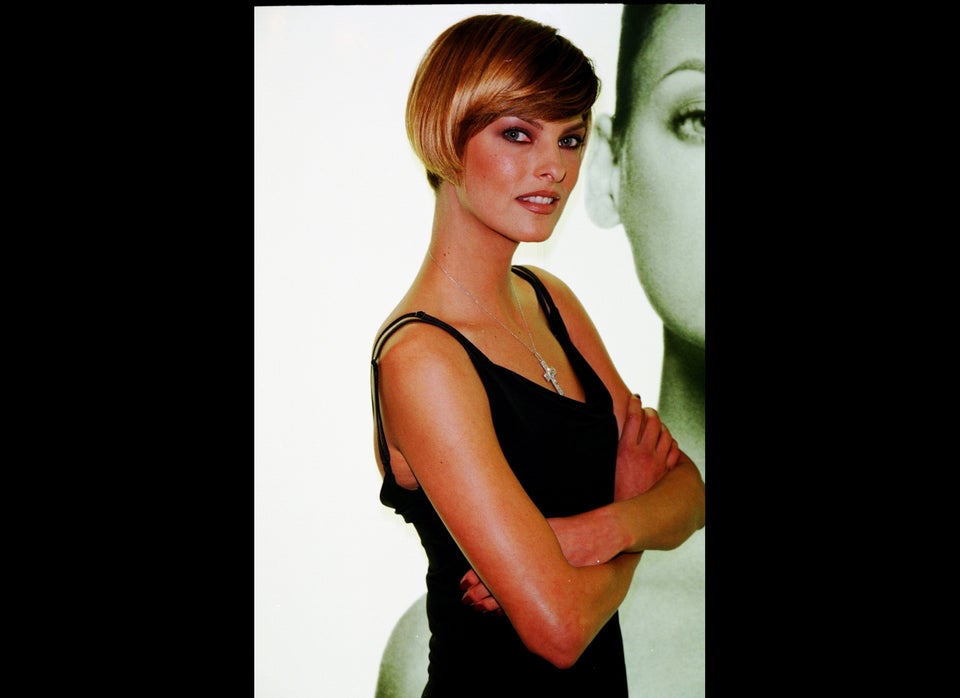 Classic Supermodels: Then & Now