For its 'Age Issue,' Vogue interviewed 'super role model' Christy Turlington, who impacted the modeling world and now seeks to make a difference with a Master's degree in public health from Columbia:
"Now I'm 40 and getting this degree, I might be on the cusp of the career that I always wanted."
She also addressed her appearance:
"I skipped that self-critical place that's dangerous for any teenager. I kind of figured, if Vogue thinks that I look OK, I probably look OK. Working with Arthur Elgrot, Patrick Demarchelier and Steven Meisel, I felt pretty confident in my day-to-day life."
When asked about being the "good one" of the Naomi-Linda-Christy trio:
"That's a way I got attention. All I had to do as a model was be sweet and kind and a team player and hang up my clothes and I got accolades--how easy is that?"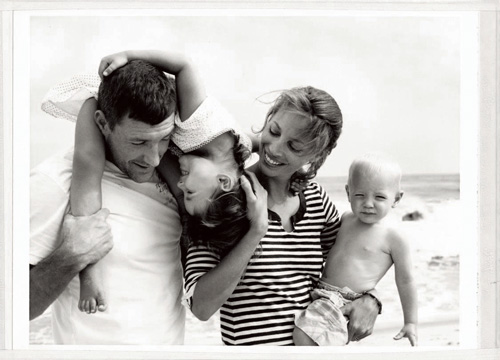 Above: With husband Ed Burns and their children Finn and Grace (Photo: Pamela Hanson/Courtesy of Christy Turlington)
She explained that after her first year of modeling, her income surpassed her father's:
"That puts you in a different place in your family, and the power dynamic shifts, I kind of liked the power in a weird way, but I was confused by it."
She is currently working on a documentary on the risks of maternity in developing countries. Turlington talked about how her career affected her family life:
"One of the reasons I've been lucky in the business is that I had normalcy, I had a family, I stayed in school--all of the things I didn't want at the time."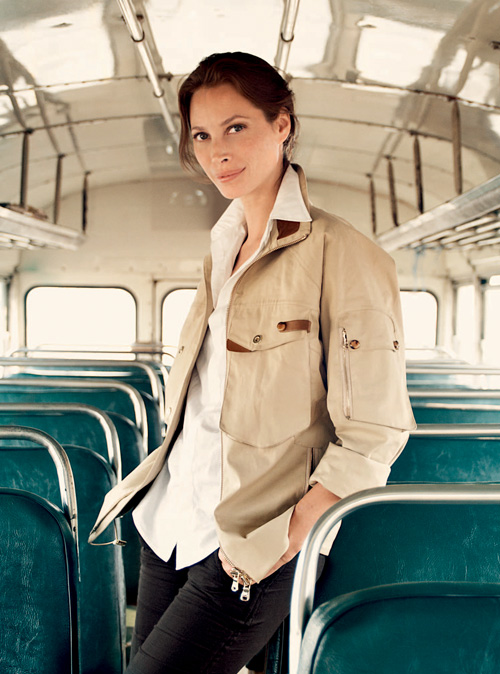 (Photo: Alex Majoli)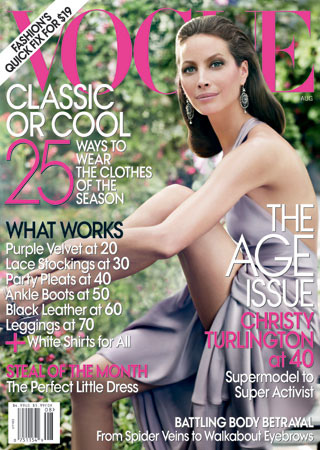 (Photo: Alex Majoli)