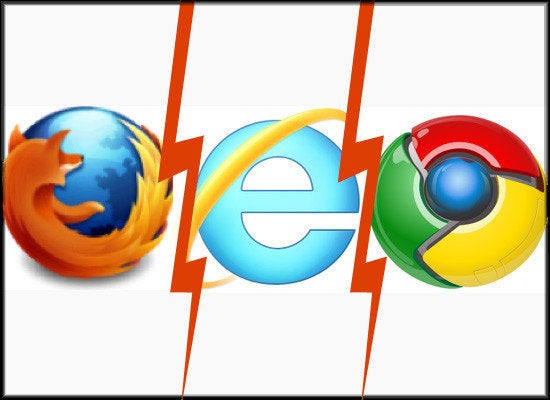 Google's browser had 25.69 percent global market share for November, while Firefox took home 25.23 percent. Both trail Microsoft's Internet Explorer, which is still the world's most used browser at 40.63 percent market share.
Here's the graph from StatCounter showing the latest movements in browser usage, from November 2009 to November 2011, with Chrome and Firefox criss-crossing for the first time: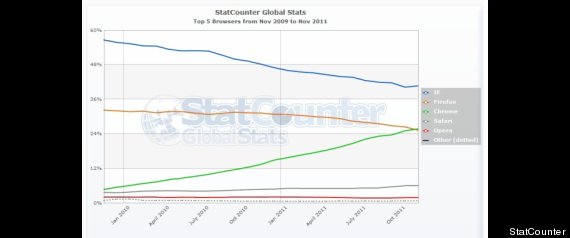 A quick note on analytics: In a blog post, StatCounter CEO Aodhan Cullen notes that his company measures usage, not just downloads of the browser, which in his mind "show[s] that people are actually using it to access the web[.]"
The Chrome browser has seen quick adoption, considering its formidable opponents in the space. Officially released to the public in late 2008, Chrome launched much later than its rivals Firefox (2004), Apple's Safari (2003) and the once-ubiquitous Internet Explorer (1995).
Popular in the Community