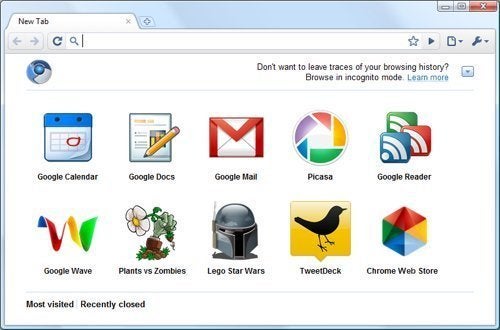 A Google Chrome Web Store is in development and will launch to users later this year, Google announced today.
Here's official word about the Chrome Web Store from Google's Erik Kay:
We believe it should be easier for users to discover web apps and for developers to reach a large audience. That's why today at Google I/O, we announced the Chrome Web Store, an open marketplace for web apps.
The Chrome Web Store will provide users apps with shortcuts to improve their Web experience, and it will allow developers to easily sell their apps through a secure payment system.
Until the store officially launches, Google has posted Frequently Asked Questions about the Chrome Web Store on this page.
Popular in the Community