Patients Benefit from Tailored Tech Solutions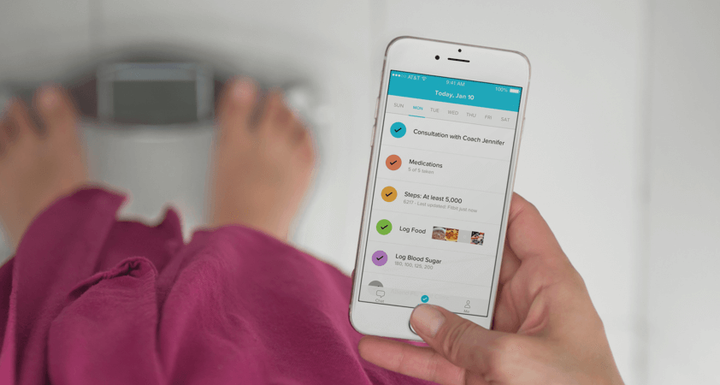 Digital innovations in healthcare are reshaping everything from individual patient care to industry-wide operations. But it is chronic disease patients who have the most to gain from the technology revolution sweeping across the care spectrum.
Partly due to the growing baby boomer consumer market (every day for the next 10 years more than 10,000 adults in the U.S. will turn 65), more tech start-ups are shifting focus from millennials and focusing instead on apps for health and care-giving. Currently, three of four Americans aged 65 and older have at least one chronic illness. Thus, tech developed to empower chronic disease patients is increasingly widespread. The latest and most exciting advances in this space are revamping the patient experience in three key respects: health management, quality of care and overall costs.
As any chronic disease sufferer knows, chronic care requires adhering to medicinal needs and treatment regimens that can be demanding. When a patient falls off course, complications pile up. Physical challenges as well as emotional and financial stress bring additional hardship. So it is no wonder start-ups like Vida Health, which raised $18 million in funding last year, are now getting a lot of attention. Vida is an online health platform that connects people suffering from chronic diseases with health coaches. The company has already helped more than 30,000 chronic disease sufferers by connecting them to tailored wellness programs.
While Vida connects patients with any chronic condition to a personal health coach, other digital platforms offer customized approaches based on specific disease states. CreakyJoints, the leading awareness and advocacy organization for sufferers of rheumatoid arthritis, has developed ArthritisPower to allow patients to track symptoms, treatments, medications and health data from a computer or smartphone. ArthritisPower charts your symptoms over time so that you can reflect on how your body responds to new medications or changes in treatment and then shares that information with your doctor in advance of appointments. Leveraging the pool of big data that is amassed from servicing patients, CreakyJoints works with healthcare experts to glean insights on patient experience that helps researchers better understand how treatments work for different people.
Financial constraints are among the greatest threats to chronic disease sufferers. Out-of-pocket expenses and medical debt increases with the number of conditions a patient has. This has led healthcare providers to team up with tech companies to locate financial solutions on behalf of patients. Mount Sinai Hospital, widely respected as one of best hospitals in the U.S., currently works with Kaigo Health to offer its patients an app that combines health coaching, chronic disease management and telehealth. The digital platform is HIPPA compliant and helps patients identify the highest-quality doctors and specialists based on method of payment. Similarly, Vivor matches patients with financial assistance programs and is now used by more than 25 hospitals who share in the company's mission to eliminate cost as a barrier to care.
Depending on where you live, access to care can pose logistical difficulties. Stanford University is at the forefront of addressing this challenge by developing online chronic disease management workshops. Trained facilitators who have chronic conditions themselves work with patients on techniques to deal with frustration and fatigue, appropriate physical exercises and other disease-related problem solving.
The potential to improve condition management through digital apps and online tools is vast, but only works if patients can access these life-changing resources. Researchers at Oregon State University recently found that barriers to internet use may be preventing chronically ill middle-aged and older women from being as healthy as they can be. The research is further proof that new digital resources are becoming essential for managing chronic illnesses.
With so many individuals suffering from chronic diseases, it is critical to ensure that the public is equipped with the resources and know-how to self-manage wellness. By offering new levels of personalized care and by helping keep patients on track with health routines, these tech solutions not only improve quality of care, but lower overall costs too. Tech is zeroing in on chronic care and exploring new dimensions for improvement. Both individually and as a community, we must embrace these new solutions for common sense steps to achieve better health at lower costs.
Clorinda Walley is the Executive Director of Good Days, a national, independent 501(c)(3) non-profit charitable organization, and one of the nation's largest providers of financial help to seriously ill Americans who cannot afford their medication.
Popular in the Community