After 17 years in the integrative medicine tough lands of coal country Scranton, Pennsylvania, Peter Amato is calling it quits with his ground-breaking Inner Harmony Wellness Center. On July 31, 2014, the clinic will provide the last of an estimated 34,000 patient visits.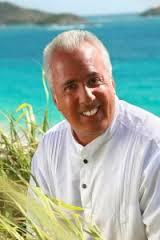 The immediate cause is the loss of two integrative medical doctors. One, now post-70, is set to retire and a second is relocating with her spouse who is a surgeon in the Geisinger system. The heavy lifting of finding, training, and moving new integrative docs converged with some "soul searching" about his next life steps to prompt the change.
Amato, a member of a pioneering auto-parts family that helped create that industry, was also, for a critical period in the late 1990s, the chair of a policy arm of what was then a rapidly growing industry of its own: the multiple initiatives of integrative medicine's Time magazine 2005 cover-doc Andrew Weil, M.D.
In an exit interview, Amato spoke to the hopes we'd shared that new integrative health and medicine centers would take off and flourish as correctives to the reactive disease-management empire. These would enhance the health of communities across the nation.
For Amato, his home in the somnolent integrative environment of Scranton came first. If he proved a model there, America would follow. Amato recalled that his vision for his community was articulated by our colleague, the consultant and author Roger Jahnke, OMD. Amato wanted nothing less than to transform Scranton into "a town called radiance."
Like numerous venture-backed businesses in that spendy convergence of the dot-com boom and public interest in "CAM" and "integrative" care from 1996-2001, Amato and others foresaw a rapid spread of branded enterprises -- American Whole Health Clinics, CAM Centers, or in his case, Inner Harmony Centers -- across the United States. The auto-parts franchises in his family had the model in his blood.
Inner Harmony began by testing a model that steered clear of the corruptions of insurance reimbursement. Amato had a naturopathic doctor modeling integrative practice, even though 17 years later Pennsylvania still lacks a license for this form of primary care. Amato thought it the kind of care his community needed. He also included services of one or more acupuncturists, massage therapists. chiropractors, mind-body workers, counselors, yoga teachers, health educators and others.
Amato sought to infuse his business model with a perspective that appreciated that to create health, we needed a change of consciousness. One of his pride points, along with stimulating funding increases at NCCAM, was his ability "to engage in community education" in his home town. Sometimes over 1,000 would turn out to hear the likes of Weil, Deepak Chopra, Marianne Williamson and others. (Fewer turned out the year I spoke!)
Yet at the heart of the work was the layered conundrum of bringing forward a new business, with a generally unheard of philosophy of care, in a turned-inward coal town, amidst incentives in medicine that promote the spread of disease, rather than his goal, the creation of health.
After seven years of losses, Inner Harmony turned the corner. Szydlowski says the final accounting was seven years in the red, three years in the black, and six years of break even.
The business breakthrough for Amato was to utterly reverse himself, like many good entrepreneurs. He moved to an insurance-accepting, integrative medical doctor-centered business and practice model. He found quality family doctors who worked well in the referral networks. At one time, he employed a graduate of the fellowship that he helped Weil start. Eventually he and Szylowski moved the clinic to a hospital base at what was then the Mercy system but is today a part of the for-profit Commonwealth Health.
Amato recounts that the relationship with the hospital, while never more than "congenial, with professional courtesy and some engagement," under Mercy, "got worse in the atmosphere of the for-profit culture shift."
Amato estimates that he sunk $3 million of his own funds, unrecovered, into the center and his related ventures. I did the math for him: $3 million over 34,000 visits in 17 years is a hefty $88 per visit subsidy.
In recent years, Amato's personal and business interest shifted. He's finishing up a Ph.D. in mind-body medicine via Saybrook University. He's excited with his present work and the potential at his seasonal home in St. Martens. There Amato has an energy healing practice and a thriving wellness center, serving mainly locals,with a long wait-list. He finds it refreshing to be in a place where herbs from the land are still in regular use by his clients for health and medicine purposes.
As an entrepreneur, Amato can't stop himself. Maybe a string of such centers in the eastern Caribbean? Maybe a school that teaches a multidisciplinary approach to care?
It is ironic that Amato is stepping back at this moment in which the perverse incentives against health in the US medical industry are promoting leaders like a Mayo innovations strategist, Douglas Wood, M.D. and former CMS administrator Don Berwick, M.D., to call for a "radical shift" toward health creation.
How much health has Inner Harmony created in the Scranton population it served? In true global cost accounting, how did this venture cost out for his community? What was the dollar value of foregone procedures and surgeries? What human lives had a chance to flourish because the people of Scranton, via Inner Harmony, had other options for pursuing health? Whose lives changed through his annual lectures?
And with all that lifestyle work, were 30 Scrantonites, over those 17 years, helped to prevent the need for $100,000 cascades of medical interventions? Seems likely. There alone is Amato's $3 million.
Toward the end of our call, I asking him for final comments on his highlights and lowlights. "Its been a long time," he reflected, "nearly 20 years." He paused, reflecting: "I am sure it contributed to society at some levels. It's not always tangible."