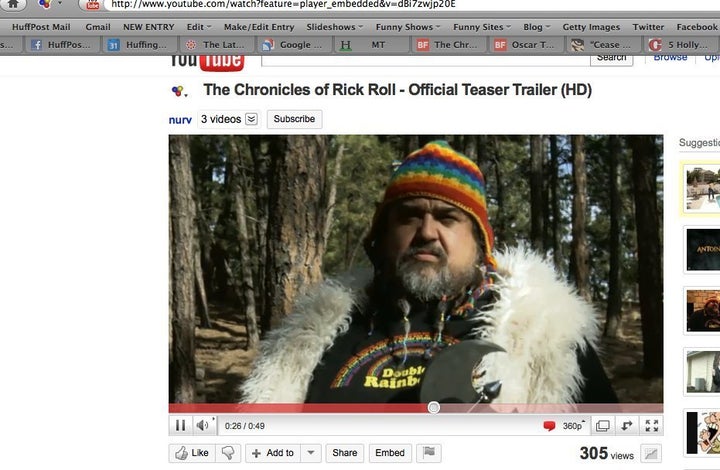 The people the Internet made famous are about to get even more exposure, thanks to what looks to be a legit production of a meme-filled movie featuring Antoine Dodson and more: "The Chronicles Of Rick Roll," produced by Andrew Fischer of Nurv.com.
OK, so the trailer is beyond ridiculous and the official site is actually RickRoll.com, but we're pretty sure this is a real thing. The movie unites Paul "Yosemite Bear" Vasquez billed simply as "Double Rainbow," the "Numa Numa" guy and more viral legends from recent years in some kind of conflict that may or may not involve an actual Rick Roll.
The fantastical plot seems to make about as much as sense as the viral videos these guys produced, but it definitely caught our attention. Give the trailer a watch below and tell us what you think in the comments. Would you see this movie? (Via Buzzfeed)
Calling all HuffPost superfans!
Sign up for membership to become a founding member and help shape HuffPost's next chapter