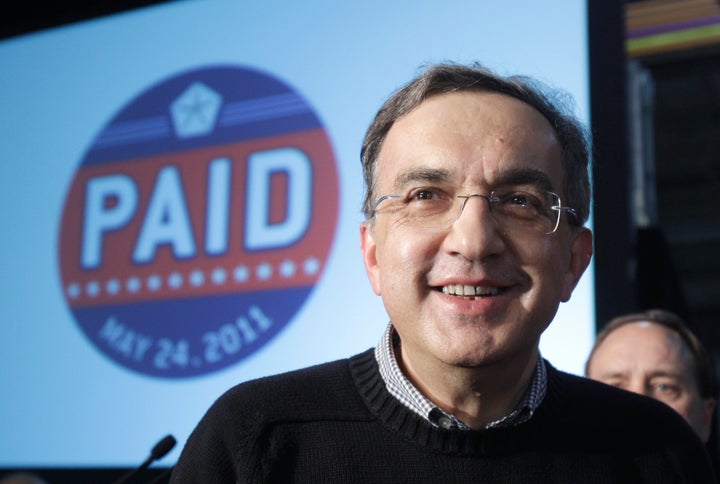 DETROIT (Deepa Seetharaman) - The U.S. and Canadian governments exited their investments in Chrysler Group LLC on Thursday, allowing Italy's Fiat SpA (FIA.MI) to become the automaker's majority stakeholder.
Fiat now owns 53.5 percent of Chrysler on a fully diluted basis, the Auburn Hills, Michigan-based company said in a regulatory filing on Thursday. Fiat is on track to hold 58.5 percent of Chrysler by the end of the year.
Fiat also now has the right to appoint a majority of the company's board, Chrysler said in the filing.
A health care trust affiliated with the United Auto Workers and known as the VEBA holds the remaining shares of Chrysler. The company and the union plan to begin negotiations on a new four-year contract on Monday.
Fiat said in early June that it would buy the U.S. and Canadian governments' stakes in Chrysler. [ID:nN02276819] [ID:nLDE753033]
The United States and Canada took equity positions in Chrysler during the U.S. automaker's bankruptcy restructuring in 2009. Fiat received a 20 percent stake and many options to increase it.
"With today's closing, the U.S. government has exited its investment in Chrysler at least six years earlier than expected," Assistant Secretary for Financial Stability Tim Massad said in a statement.
Fiat paid the U.S. Treasury $500 million and the Canadian government $125 million for their respective stakes.
The company also paid $75 million for the Treasury's option to buy shares held by the UAW retiree trust. Treasury got $60 million of those proceeds, while Canada got $15 million as part of a separate deal between the two countries.
Canada said it would remit one-third of its proceeds from the deal to the Ontario government.
As part of the 2009 bankruptcy deal, Fiat received the option to boost its stake in 5 percent tranches each time Chrysler met a performance target.
Chrysler is expected to meet the final test by the end of 2011, which will allow Fiat's stake to go up by 5 percent. The final test is the development of a Fiat-based car that can get 40 miles per gallon.
During the financial crisis, the U.S. Treasury loaned Chrysler $12.5 billion. In its bankruptcy, the company was split into two entities: the "old Chrysler" and the "new Chrysler," which is led by Fiat Chief Executive Officer Sergio Marchionne.
In May, the new Chrysler fully repaid its bailout loans.
But the United States is likely to lose $1.3 billion that it had lent to the old Chrysler, Treasury said in a statement on Thursday.
(Additional reporting by Rachelle Younglai in Washington and Randall Palmer in Ottawa, Editing by Robert MacMillan and Lisa Von Ahn)
Popular in the Community