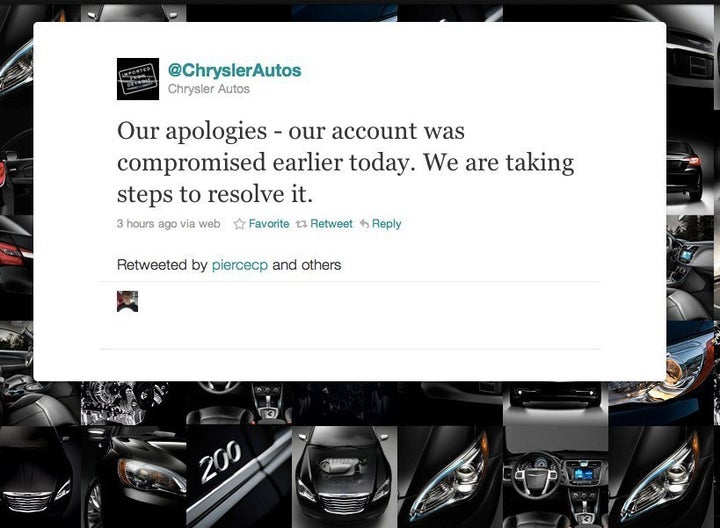 Chrysler Autos accidentally cursed to its more than 7,000 Twitter followers on Wednesday. It quickly deleted the tweet.
"I find it ironic that Detroit is known as the #motorcity and yet no one here knows how to f***ing drive," read the tweet, though the F-bomb was uncensored.
Mashable noted that it quickly got retweets, including this one from @tverma29 (her tweet itself was retweeted more than 10 times).
Our apologies - our account was compromised earlier today. We are taking steps to resolve it.
According to Auto Blog, the Chrysler Twitter account is operated by New Media Strategies, so it's possible someone there meant to send the tweet from his or her personal account.
This isn't the first time a high-profile Twitter account misfired a tweet. The Red Cross tweeted "when we drink we do it right" with the hashtag #gettngslizzerd in February.
Also in February, Kenneth Cole used the hashtag #Cairo in a tweet to promote his spring collection, leading to huge backlash.
Related
Popular in the Community