The 15-foot-long alligator made a return appearance last week, lumbering through the Buffalo Creek Golf Course in Palmetto, Florida, then plopping down on the green.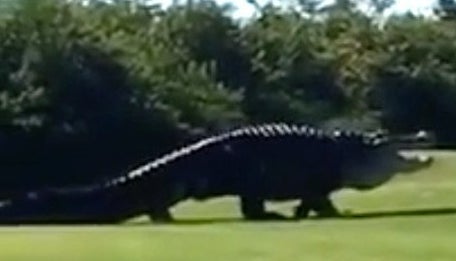 "He was a beast," golfer Sage Stryczny, who captured the footage, told Tampa NBC station WFLA. "Me and my dad were about to hit off the tee on a par 3 and we saw him lying right on the green."
Stryczny said they were within about 50 feet of the gator as they tried to play. He added that the reptile seemed to be trying to go from one pond to another, but was stopping to rest along the way.
Chubbs became a viral sensation in 2016 when similar footage surfaced, making the gator something of a tourist attraction ― and perhaps course hazard ― at Buffalo Creek.
"People have heard that he is out here and that is all they want to see so they will bring spectators to ride so somebody can get a picture," Wendy Schofield, a clerk at the pro shop, told NBC station News 3 in Las Vegas at the time. "He doesn't bother anybody and they don't bother him."
Chubbs is so adored that someone even edited him into scenes from "Jurassic Park":
Related
Before You Go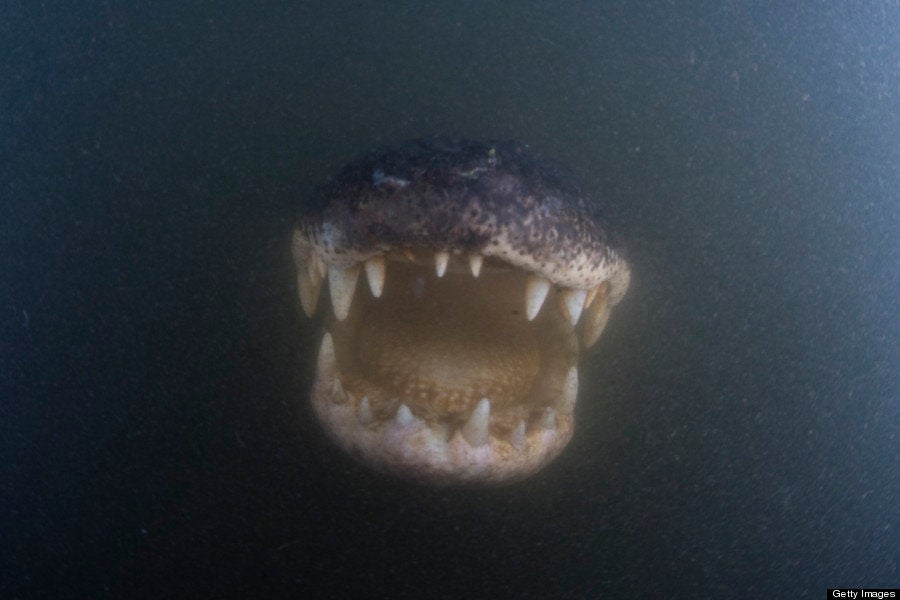 Amazing Photos Of Alligators In The Everglades
Popular in the Community