The Senate Judiciary Committee's top Republican and Democrat are together pressing Attorney General Jeff Sessions and FBI Director James Comey to provide the committee with more details on former national security adviser Michael Flynn and his contacts with Russian officials.
Flynn resigned from his post on Monday following revelations that he had discussed U.S. sanctions against Russia with that country's U.S. ambassador, Sergey Kislyak, prior to President Donald Trump's inauguration. The Justice Department informed the White House last month that Flynn had misled the Trump administration on the nature of those discussions and cautioned that the national security adviser was vulnerable to blackmail by Russian officials. 
Now, Sen. Chuck Grassley (R-Iowa), chairman of the Judiciary Committee, and Sen. Dianne Feinstein (D-Calif.), its ranking member, are asking Sessions and Comey to brief their panel on the situation. They've also requested the transcripts of Flynn's calls, which were reportedly intercepted by law enforcement and intelligence agencies.
"These reports raise substantial questions about the content and context of Mr. Flynn's discussions with Russian officials, the conclusions reached by the Justice Department and the actions it took in response, as well as possible leaks of classified information by current and former government employees," the senators said in a letter sent Wednesday.
Grassley and Feinstein asked for a briefing the week of Feb. 27.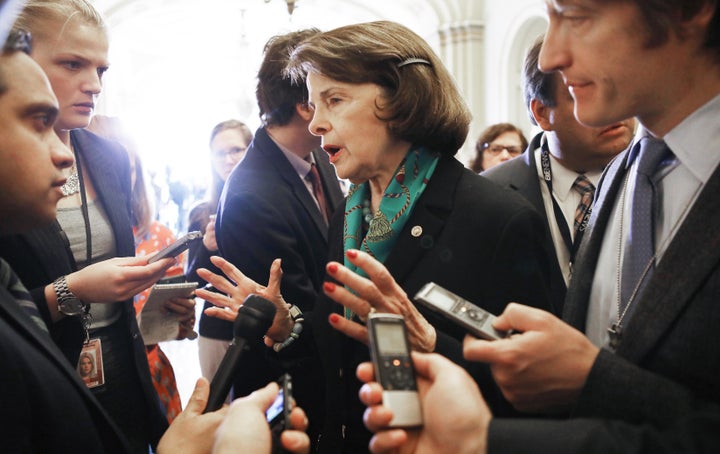 The Flynn revelations, as well as reports that other Trump officials had repeated contact with Russian officials during the presidential campaign, have prompted a flurry of activity on Capitol Hill. Democrats are pushing for probes of Trump's ties to Russia, vowing to pursue committee investigations in the Senate and an independent inquiry by federal law enforcement. Democrats have also pressed Sessions, a noted supporter of candidate Trump, to recuse himself from any such investigation.
"I think with this continuing ― every day you guys are asking us questions ― it's obviously disruptive to governing," Sen. Bob Corker (R-Tenn.) told reporters on Wednesday. "The only way to make sure the country is not concerned about additional issues is to figure out a way to get it all out there, not dribble it out every other day so it's totally disruptive."
REAL LIFE. REAL NEWS. REAL VOICES.
Help us tell more of the stories that matter from voices that too often remain unheard.