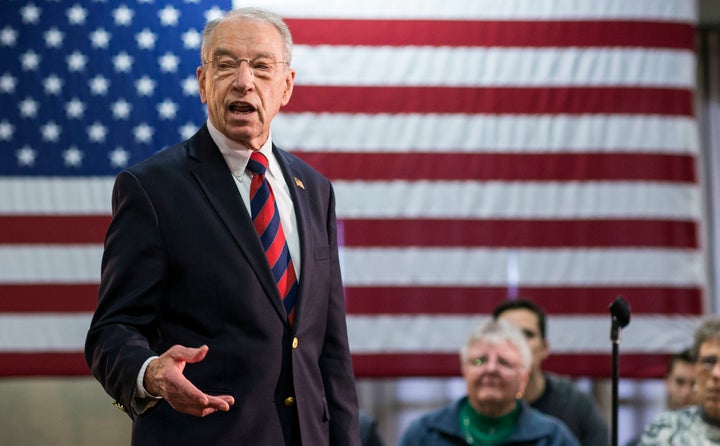 Grassley's reasoning? Other presidents have said bad things, too.
"You stop to think, there's only a few saints who have been president of the United States," he said with a chuckle to Iowa reporters Monday.
The longtime Republican senator, who is up for reelection next month, called Trump's comments in the video "deplorable." But asked if he's still supporting him for president, Grassley said only, "I am focusing on my reelection."
Here's a video of Grassley's remarks Monday:
Iowa's other Republican senator, Joni Ernst, is still endorsing Trump for president, too. Ernst said what he said in the video "appalled" her, but that she's still going to support her party's ticket.
Some Iowa GOP officials aren't as forgiving of Trump. Melissa Gesing, the president of the Iowa Federation of Republican Women, resigned Wednesday because she said she can no longer stand by the GOP nominee.
"I cannot in good conscience lead this organization or look at myself in the mirror each morning if I do not take a stand against the racism, sexism, and hate that Donald J. Trump continues to promote," Gesing said.
Grassley is currently polling 12 points ahead of his Democratic challenger, Patty Judge, per HuffPost Pollster.
Before You Go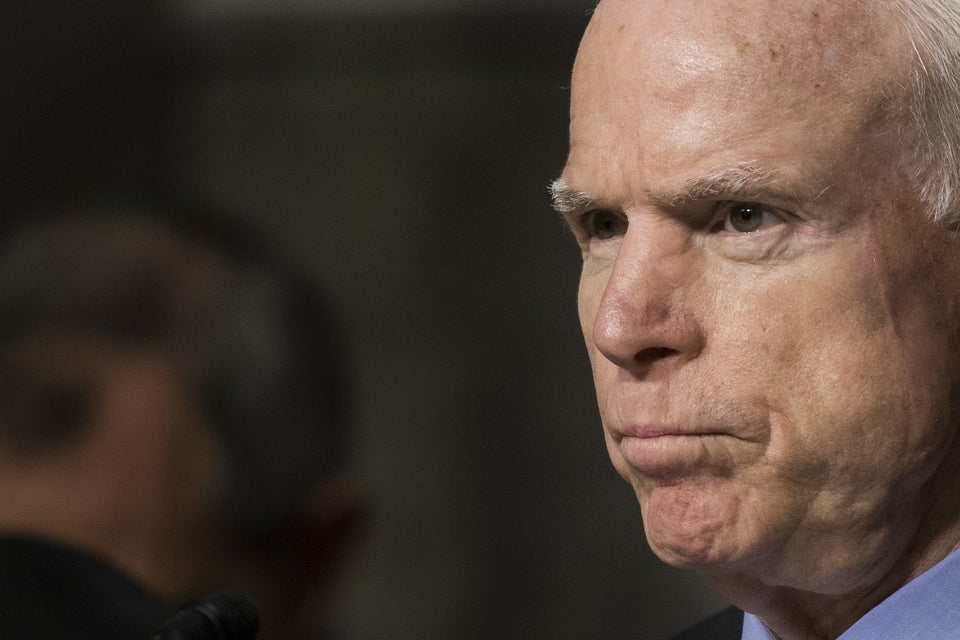 Republicans Who Have Withdrawn Their Support For Donald Trump
Popular in the Community