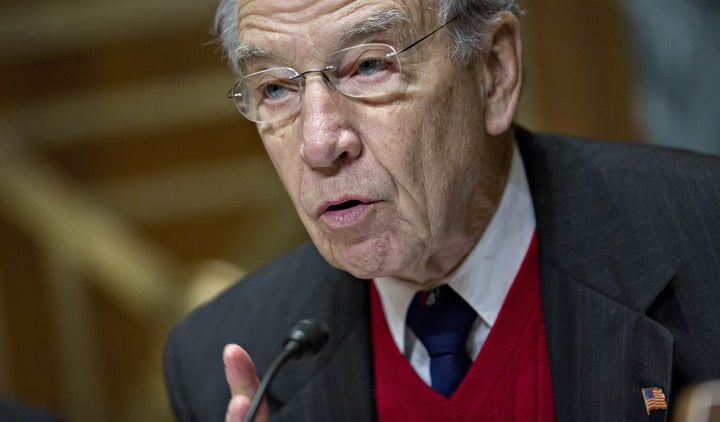 Sen. Chuck Grassley (R-Iowa) says he will be going around speaking with constituents at more than a dozen events in his home state during the Senate's two-week spring recess.
But most of the public will have no idea how to find him, because his office is keeping the details of those events secret to avoid protesters.
The chairman of the Senate Judiciary Committee is in the hot seat these days because as he has refused to hold hearings for Merrick Garland, President Barack Obama's Supreme Court nominee. Grassley and the GOP leadership in the Senate have pledged to block Garland, arguing that the next president should get to pick the replacement for the late Justice Antonin Scalia. Their hope, of course, is that a Republican wins in November and then chooses a conservative justice.
The senator will hold 16 private question-and-answer sessions at schools, service organizations and businesses while he's in Iowa. Grassley spokeswoman Beth Levine told the Omaha World-Herald that the senator's staff would not be releasing the logistics for those events because they wanted to make sure the attendees' concerns would be heard.
"Political operatives [from Washington, D.C.] are trying to hijack Sen. Grassley's meetings with Iowans, and it's more proof that they care more about politics than giving people a voice," Levine told the World-Herald. She did not return additional request for comment from The Huffington Post on the need for secrecy and how Grassley's staff members were publicizing those events.
Grassley will also have three public town hall events during the recess -- which, as The Associated Press noted, are in more conservative areas of Iowa, hundreds of miles from more liberal Des Moines:
The first of Grassley's meetings was scheduled for Monday at a senior center in Ocheyedan, a city of 470 people in a Republican-dominated county where Grassley won more than 80 percent of the vote in his last two elections. On Tuesday, his sole public event is set in a neighboring county where 92 percent of voters backed him in 2010.
Grassley faced a friendly crowd on Monday in Rock Rapids, Iowa, where attendees applauded him for his stance on Obama's nominee.
Activists from groups pushing for Garland's confirmation still do plan to attend the public events and make their voices heard. NARAL Pro-Choice America, for example, said it would have a constituent of Grassley's dressed as Ben Franklin at the senator's three appearances on Monday and Tuesday.
Grassley is up for re-election this year and is facing a challenge from four Democrats. Patty Judge, a former Iowa lieutenant governor, jumped into the race this month, joining state Sen. Rob Hogg, former state Sen. Tom Fiegen and former state Rep. Bob Krause.
Clarification: This piece has been updated to note that Judge is one of four Democrats vying to face Grassley in November.
Support HuffPost
The Stakes Have Never Been Higher
Before You Go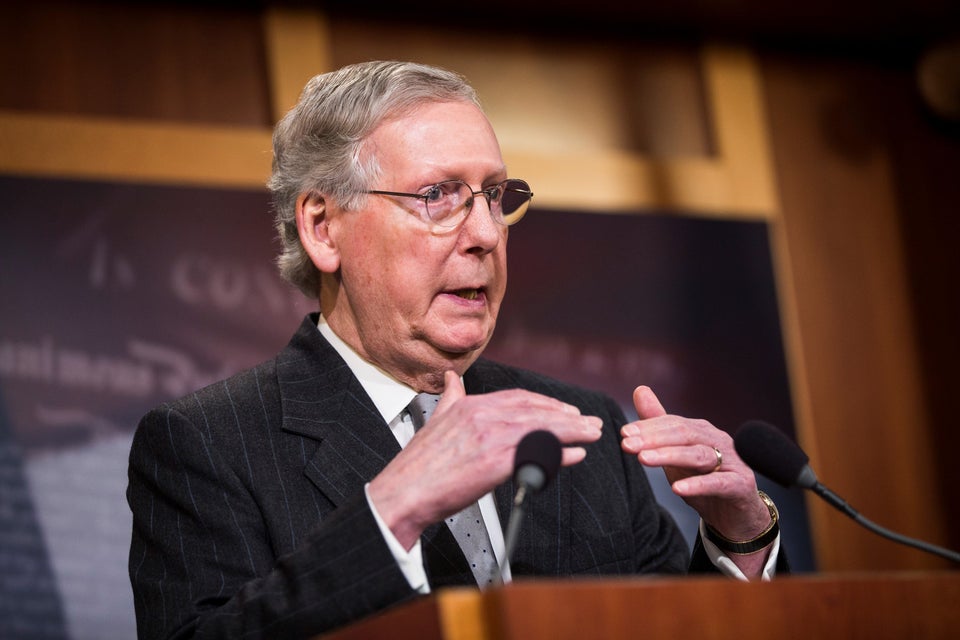 Reactions To Scalia's Death
Popular in the Community