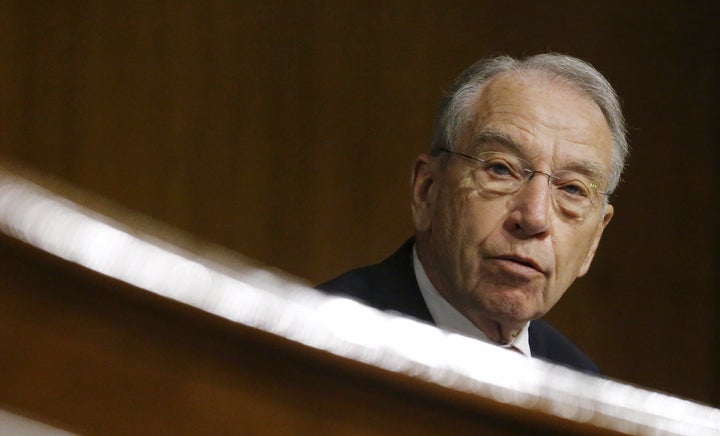 WASHINGTON -- Sen. Chuck Grassley (R-Iowa), the chairman of the Judiciary Committee, still refuses to give a hearing to President Barack Obama's Supreme Court nominee because Obama is a lame-duck president.
It's only fair to wait until after the November elections, Grassley says, and let the next president fill the court vacancy.
"Stated differently: The president should let the people decide," the Iowa Republican said last month on the Senate floor.
But Jake Smith, a senior at Roosevelt High School in Des Moines, just blew a hole through the senator's argument. In an open letter published Wednesday in The Des Moines Register, Smith pointed out that by Grassley's own logic, he should step down as chairman of the Judiciary Committee during the Supreme Court debate. That's because he's a lame-duck politician, too.
"You, as chairman of the Senate Judiciary Committee, carry significant power in determining who gets to become the next Supreme Court Justice," Smith writes. "But senator, since you, too, are in an election year, how can you possess the authority to make a decision that will affect the future of our country if 'the people have not yet spoken?'"
"Following the direction of the Republican's logic, I politely ask you to step aside as chairman of the Senate Judiciary committee until the elections take place," he continues.
A Grassley spokeswoman did not respond to a request for comment.
Smith told The Huffington Post on Friday that he was inspired to write the letter after he and his parents took a road trip through the Midwest to tour colleges. They listened to conservative radio as they drove, and heard one Republican senator after another say they wouldn't consider any Supreme Court pick from Obama. Smith decided to reach out to Grassley to point out the "absurdity" of denying a lame-duck president the chance to move a nominee.
"I know he's not going to read this letter from an 18-year-old and say, 'Oh crap. I have to step down now,'" Smith said. "But I'm just trying to kind of match his ridiculous statements about this issue with another ridiculous statement."
Grassley is one of 24 GOP senators serving the sixth and final year of their term, and most of them echo the line about "letting the people decide" who should pick the next Supreme Court justice. HuffPost's Mike McAuliff asked some of them in February why they should be allowed to take consequential votes as lame-duck senators if Obama isn't allowed to make consequential appointments. They didn't have much to say.
"It's a ridiculous analogy, but I appreciate it," said Sen. Kelly Ayotte (R-N.H.), who is facing a tough re-election campaign against Gov. Maggie Hassan (D).
To be sure, the real reason Republicans are blocking nominee Merrick Garland is that they don't want Obama to fill the Supreme Court seat. They'd rather hold out until 2017, when a Republican might be in the White House. But the GOP may be making things worse for itself by denying Garland a vote: Republicans run the risk of the party's front-runner, Donald Trump, naming a total wild-card nominee or Democratic front-runner Hillary Clinton nominating someone far more liberal than Obama's moderate pick.
As for Smith, he's still trying to figure out which college to attend next year. But he's already decided to major in political science. That wouldn't be a bad precursor to a Senate run, eh?
"Maybe in a few years," he said.
Before You Go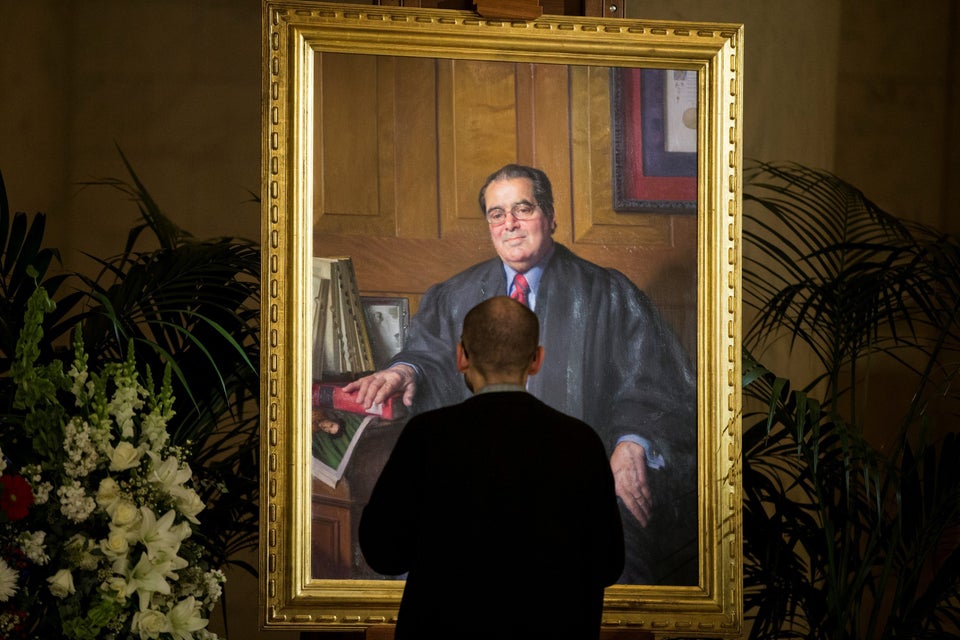 Americans Say Goodbye To Supreme Court Justice Antonin Scalia
Popular in the Community