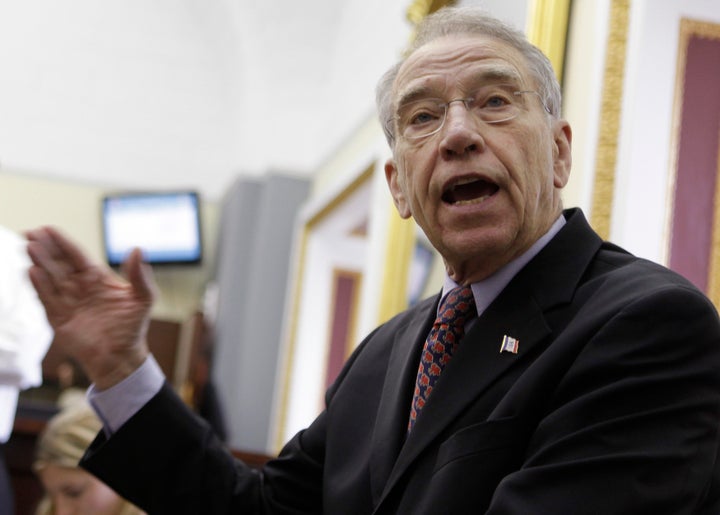 "If that new president happens to be Hillary, we can't just simply stonewall" her nominees, Grassley said in a conference call with local reporters captured by Radio Iowa.
The Iowa senator had been asked about the firestorm his colleague from Arizona, John McCain, sparked on Monday when he said he'd be willing to block any and all nominees to the high court a President Hillary Clinton might choose to fill future vacancies.
"I promise you that we will be united against any Supreme Court nominee that Hillary Clinton, if she were president, would put up. I promise you," McCain said during an interview with a Pennsylvania radio station. A spokeswoman later in the day tried to walk back some of McCain's remarks.
Grassley, whose job on the judiciary committee gives him oversight over confirmation hearings, gave credit to that later "modification" by McCain's staff.
"The modification is the right thing to do," he said. "I think we have a responsibility to very definitely vet ― if you want to use the word vet ― whoever nominee that person puts forward."
Clinton's future nominees, on the other hand, will be "judicial activists," Grassley said ― using a decades-old epithet Republican politicians like to wield for Democratic appointees to judicial vacancies. Clinton herself has said she'd like to appoint justices "who understand the way the world really works" and have "real-life experience."
Both presidential candidates are expected to get questions about their vision for the Supreme Court at Wednesday's third and final debate before Election Day.
Popular in the Community