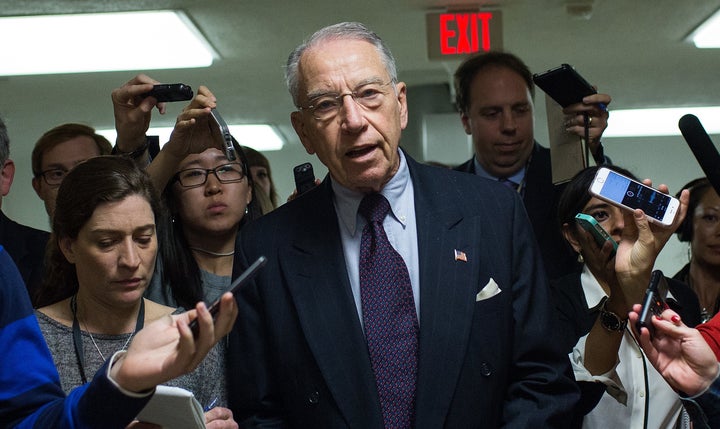 WASHINGTON -- Sen. Chuck Grassley (R-Iowa) on Wednesday downplayed Donald Trump's attack on a federal judge's Mexican heritage -- something that's thrown the GOP into chaos all week -- and said it's basically the same thing as Supreme Court Justice Sonia Sotomayor referring to herself as "a wise Latina."
"I think that you don't have any more trouble with what Trump said than when Sotomayor said that -- when she was found saying in speeches that, quote, 'A wise Latina woman with the richness of her experience would more often than not reach a better conclusion than a white male,'" Grassley said in a conference call with Iowa reporters.
"I don't hear any criticism of that sort of comment by a justice of the Supreme Court," he said.
Grassley later walked back his comments while speaking to NBC's Hallie Jackson.
"You just can't equate the two, and I wasn't meaning to equate the two," Grassley said Wednesday afternoon. "I've said several times that I wouldn't say what Trump said. I disagree with what he said."
Trump landed himself in hot water last week by saying that the U.S. district judge overseeing Trump University lawsuits, the Indiana-born Gonzalo Curiel, can't be impartial in Trump's case because he is "Mexican," given Trump's plan to build a wall along the border. On top of that, Trump said Sunday that Muslim-American judges might be biased against him too, given his previous anti-Muslim comments.
Republicans on Capitol Hill have been scrambling to distance themselves from Trump's comments -- and from his suggestion that a federal judge can't be impartial because of his or her heritage or religion -- while, somewhat awkwardly, still standing by the real estate mogul as their presidential nominee.
The "wise Latina" phrase Grassley cited on Wednesday has appeared in various speeches Sotomayor has given, where she talked about how her experiences as a Latina have shaped her life and how her cultural background enriches her judicial conclusions. The federal bench, like the rest of the U.S. government, has long been dominated by white, male perspectives.
"I would hope that a wise Latina woman with the richness of her experiences would, more often than not, reach a better conclusion," Sotomayor has said in speeches, in varying forms, before becoming a Supreme Court justice in 2009.
Sotomayor's sentiments couldn't be more different from Trump's. She's describing the benefits of diversity on the federal bench, while Trump is arguing that a federal judge can't be relied on to do his job because of his ethnicity. As House Speaker Paul Ryan (R-Wis.) has pointed out, that's basically the "textbook definition" of racism.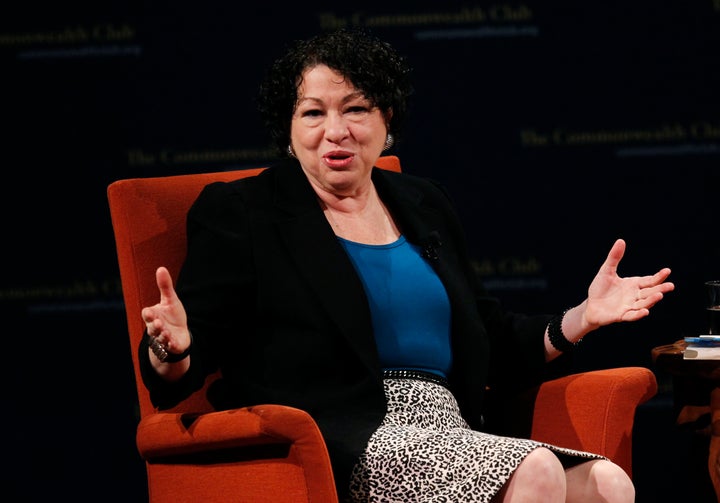 Grassley has been taking heat back home for not condemning Trump's attacks on Curiel.
Matt Sinovic, executive director of the advocacy group Progress Iowa, has accused Grassley of trying to use his role as Judiciary Committee chairman to keep a Supreme Court seat empty for Trump to fill. Grassley has refused to hold hearings for President Barack Obama's court pick, Merrick Garland, because Republicans are hoping Trump will win in November and put forward a more conservative nominee.
"It's downright ludicrous," Sinovic said in a statement. "He is leading a historic obstruction of basic government functions so that he can delay for a potential racist president."
Grassley is up for re-election in November and will face off with former Iowa Lt. Gov. Patty Judge (D). Judge doesn't have the name recognition of Grassley, but she's expected to argue that the longtime senator has fallen out of touch with voters based on his support for Trump and his refusal to give hearings to Garland.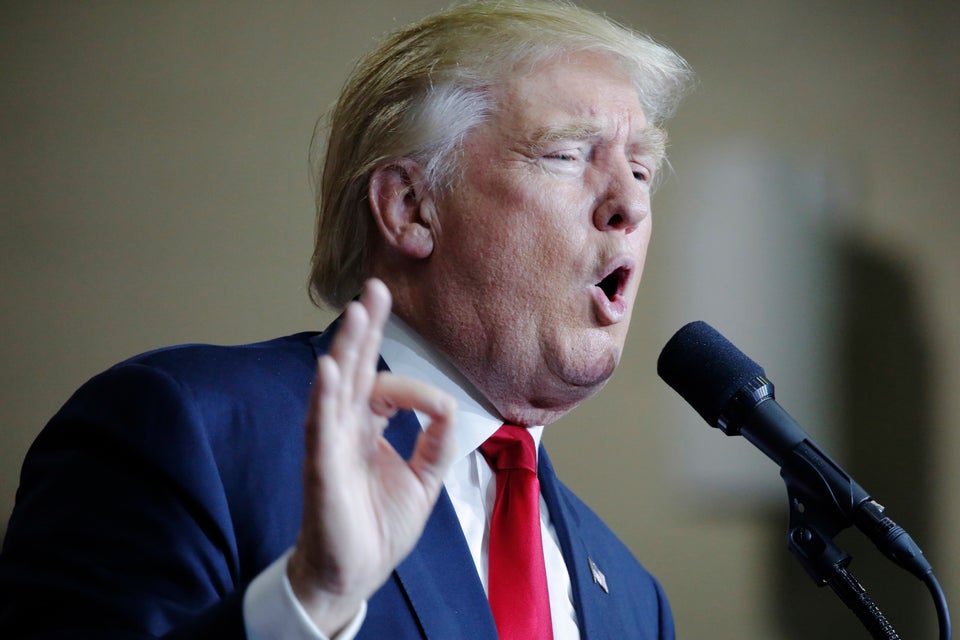 Trump's Most Presidential Looks
Popular in the Community