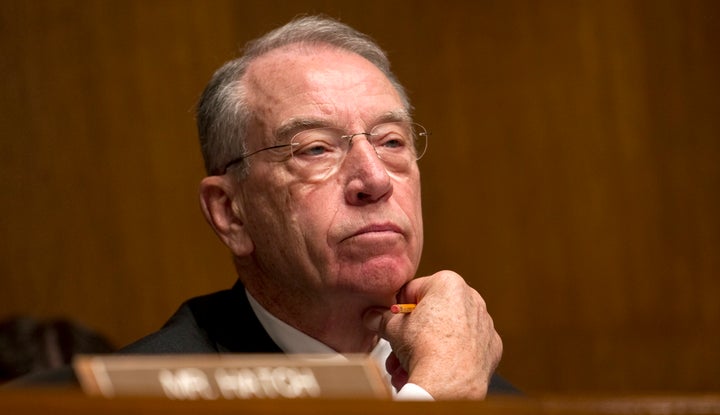 WASHINGTON -- Sen. Chuck Grassley (R-Iowa) conceded Thursday that there's a flaw in the GOP's plan to block President Barack Obama's nominee to the Supreme Court: Who the hell would a President Donald Trump pick for the seat?
The argument Republicans make for denying a vote to Obama's pick, Merrick Garland, is that Obama is in his last year of office, so the next president should get to make the lifetime appointment. Not only is that an unprecedented move -- Obama is still the president and he's supposed to get up-or-down votes on his nominees -- but it's one that could leave Republicans worse off if their party's presidential front-runner wins.
For all his success in the polls, Trump has given few details on any of his policies or the kinds of judges he'd put on courts. All he's said about the Supreme Court is that he'd defer to the conservative Heritage Foundation to give him names.
"If Trump's elected president, it probably is a little more unknown than if there's a [Sen. Ted] Cruz elected president," Grassley said Wednesday in an interview with Robert Leonard of KNIA/KRLS radio in Iowa.
"I would have to admit it's a gamble."
Here's a clip from the segment:
It's not just the unknowns of Trump that create problems for Republicans. If former Secretary of State Hillary Clinton wins the presidency, there's a fair chance she'd pick someone more progressive than Garland, who's considered relatively moderate. There's also a chance the Senate GOP will lose its majority in November, which could leave Republicans in the doomsday scenario of Clinton nominating a liberal Supreme Court pick and a Democrat-led Senate confirming Clinton's selection.
Some moderate Republican senators like Mark Kirk (Ill.) and Susan Collins (Maine) have broken from party leaders and called for Garland to get a vote. Rep. David Jolly (R-Fla.), who is running for Senate, and former Sen. Tom Coburn (R-Okla.) said this week that they think Garland deserves a vote, too.
Grassley, who chairs the Senate Judiciary Committee, is standing by his decision not to hold confirmation hearings this year.
"I haven't second-guessed myself," he said. "It's a gamble on who's going to be the next president of the United States. I second-guess that. But I guess that's a point that I'm willing to take."
Before You Go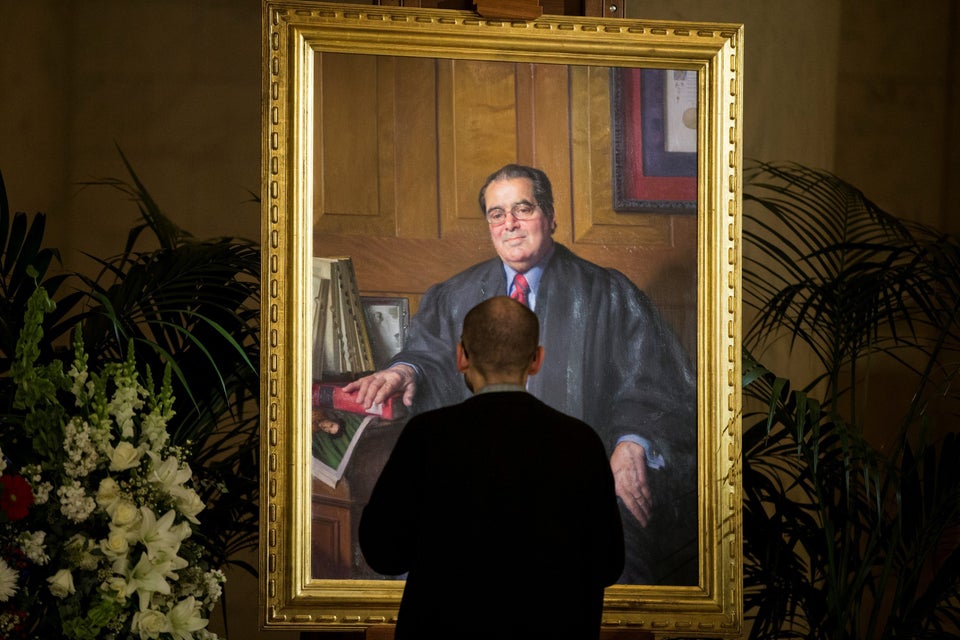 Americans Say Goodbye To Supreme Court Justice Antonin Scalia
Popular in the Community