WASHINGTON -- Sen. Chuck Grassley (R-Iowa), chairman of the Judiciary Committee, said Monday he doesn't expect to bring up legislation to restore the Voting Rights Act, because lots of minority people are already voting.
During an event at the National Press Club, Grassley was asked about the committee considering a bill that would fix the landmark 1965 law. The Supreme Court struck down Section 4 of the law in 2013, ruling that it needed to be updated. The section determined which states and localities with a history of suppressing minority voters had to get permission from the Justice Department to change their voting laws. The justices instructed Congress to come up with a new formula for designating which regions of the country warrant special scrutiny.
Grassley dismissed the idea that there's a need to act.
"It depends on what you want to fix," he said. "If you want to fix more minorities voting, more minorities are already voting."
The Iowa senator said the high court "threw out" Section 4, so the only way he'd consider revisiting the issue is if there was "some other reason" to tinker with the law.
"It seems to me it's got to be different than the original intent of the Voting Rights Act because, in the last 50 years, it's made great progress," he said.
Plenty of lawmakers think it's crucial to restore the law, and they've put forward a bill that responds to the Supreme Court's directive: It updates Section 4 so it applies to states and jurisdictions that have had voting violations in the past 15 years. Supporters have had a hard time getting Republicans to sign on, though, which prevented the measure from advancing in the last Congress. This year, the House bill has a handful of GOP co-sponsors. A forthcoming Senate bill has none.
A request for comment from Sen. Patrick Leahy (D-Vt.), the author of last year's Voting Rights Act bill, was not returned. Leahy is expected to reintroduce his bill this year.
A request for comment from Rep. Jim Sensenbrenner (R-Wis.), the author of the House bill, was also not returned.
Republican lawmakers were among those hailing the 50th anniversary of the historic civil rights marches in Selma, Alabama, last month. They unanimously passed a bill awarding the Congressional Gold Medal to those who marched. But the reality is that most are doing nothing to restore the Voting Rights Act, which came in direct response to the marches.
UPDATE: 11:37 p.m. -- Leahy later told HuffPost that the Supreme Court clearly intended for Congress to restore the law.
"Since 1965 and through the last reauthorization in 2006, the Voting Rights Act has been bipartisan," Leahy said in a statement. "In Shelby County, Chief Justice Roberts noted in the majority opinion that 'voting discrimination still exists; no one doubts that,' and explicitly said that Congress had the authority to update the law based on current conditions. That is what Congress should be doing."
Before You Go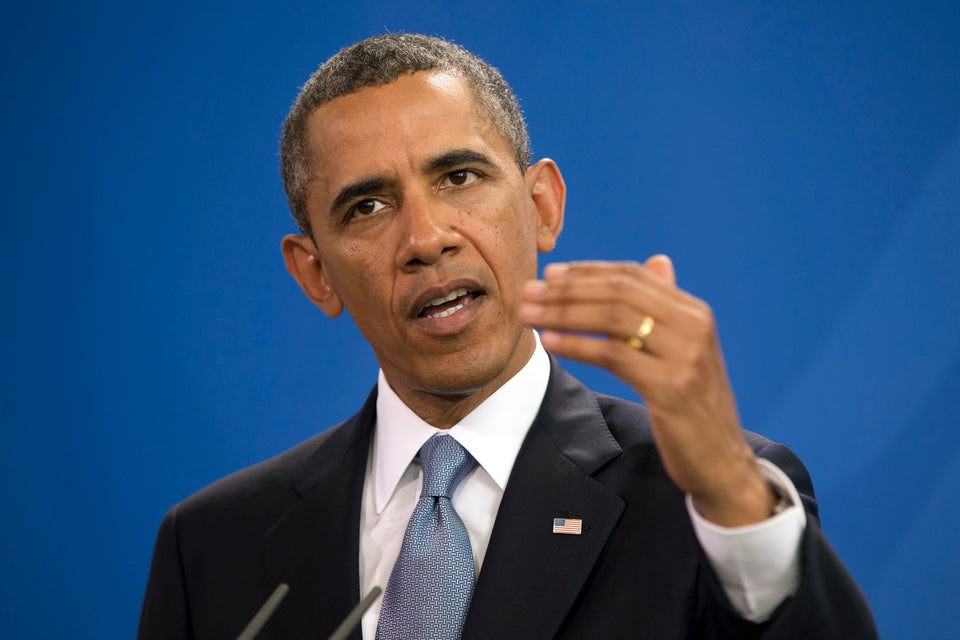 Politicians React To Voting Rights Act Ruling
Popular in the Community