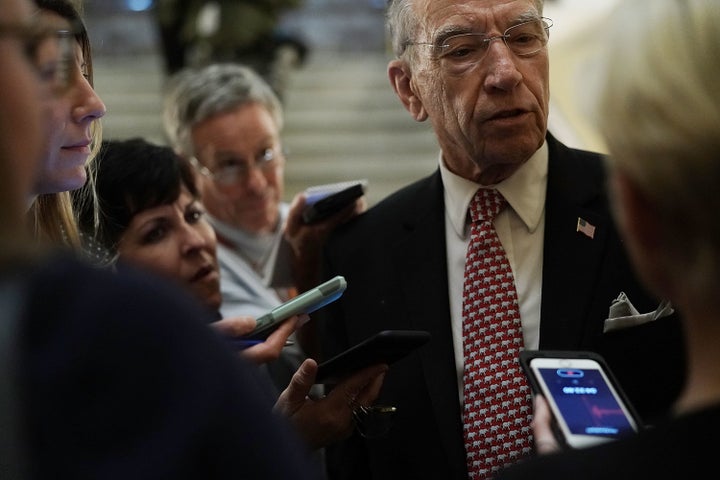 Senate Judiciary Committee Chairman Chuck Grassley (R-Iowa) suggested to reporters on Friday that it was difficult to recruit Republican women to his panel because it requires a lot of work.
"It's a lot of work ― maybe they don't want to do it," Grassley said, according to The Wall Street Journal. "My chief of staff of 33 years tells me we've tried to recruit women and we couldn't get the job done."
Grassley later returned to the reporters to clarify his remarks, adding that it was also hard to recruit male senators.
"We have a hard time getting men on the committee," he said. "It's just a lot of work whether you're a man or a woman, it doesn't matter."
He further walked back his comments on the workload, saying female senators generally work harder than men.
"On average, any woman in the United States Senate, whether they're on Judiciary or any other committee, probably works harder than the average man."
Senate Majority Leader Mitch McConnell (R-Ky.) said Saturday that the GOP was not avoiding having women on the Judiciary Committee, adding that he would commit to bringing more women on the panel going forward.
"We've encouraged several of our women senators to go on the committee, and I intend to do that again at the beginning of the next session," he told reporters at a press conference.
"There's been no effort to avoid it," McConnell added. "I've tried to encourage them to do it, obviously without success, and we'd love to have one of our women senators on Judiciary. And hopefully, that will be the case next year."
On Saturday, the Senate Judiciary Committee responded to the media attention by pointing out that the chairman does not determine who becomes a committee member.
All 11 of the Republicans in the Senate Judiciary Committee are men, while the Democrats have four women, including its ranking member, Sen. Dianne Feinstein (D-Calif.).
Concern over the GOP's all-male presence on the committee grew after Christine Blasey Ford publicly accused Supreme Court nominee Brett Kavanaugh of sexual assault when they were teens. To soften that concern, Republicans recruited a female prosecutor, Rachel Mitchell, to question Ford and Kavanaugh during a hearing on Sept. 27.
When Sen. Susan Collins (R-Maine) said Friday she plans to vote for Kavanaugh, Republicans all but sealed his confirmation. Republicans will move forward with the vote after the FBI's limited investigation of Ford's allegation proved inconclusive.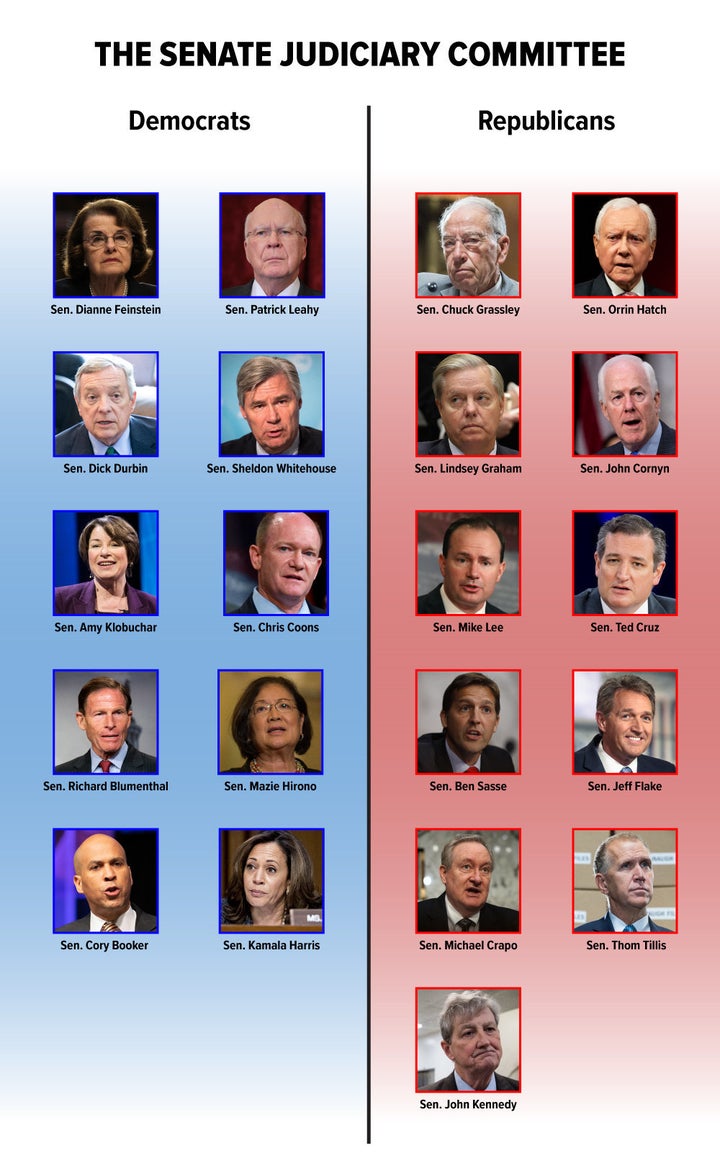 This story has been updated with a tweet from the Senate Judiciary Committee and comments from Mitch McConnell.
Popular in the Community