 President Barack Obama's decision to nominate former Sen. Chuck Hagel (R-Neb.) for Secretary of Defense has generated controversy for several reasons, but his past opposition to abortion rights for rape victims in the military does not seem to be a sticking point for progressives.
But Shaheen does not seem particularly worried about her differences with Hagel on abortion. "This is one of many issues Senator Shaheen looks forward to discussing with Senator Hagel during the confirmation process," her spokesperson, Shripal Shah, told HuffPost on Monday.
The issue of sexual assault in the military has gained a great deal of national attention since the release of "The Invisible War," a 2012 documentary that examined the military's failure to protect and defend servicewomen who had been raped. Secretary of Defense Leon Panetta laid out a set of new rules to combat sexual assault after viewing the documentary, and Congress passed Shaheen's abortion coverage amendment with bipartisan support.
It's unclear whether Hagel will continue Panetta's work on sexual assault and align himself with the administration's stance on abortion, but reproductive rights groups are so far declining to push back against the nomination.
"Our view is that Chuck Hagel would carry out the president's policies," said Donna Crane, policy director at NARAL Pro-Choice America. "President Obama's pro-choice views are strong and well-known, and we believe Mr. Hagel would follow them."
The Service Women's Action Network, an organization dedicated to stopping sexual assault in the military and advancing servicewomen's rights, expressed hope that Hagel would protect women's interests in his new role.
"While Mr. Hagel has proven his ignorance in the past on women's health care and the equality of all Americans regardless of sexual orientation or gender identity, he now faces a historic moment in which he can help determine whether or not our military fully embodies the best of American values and operates at the highest levels the American people expect," said Anu Bhagwati, executive director of SWAN and a former Marine Corps Captain. "He must make sure that there are no setbacks going forward in the full implementation of equal opportunity for military women, including the repeal of the Combat Exclusion Policy, and the guarantee of exceptional health care, including reproductive health care. He must also work to provide equal benefits for LGBT service members and their loved ones. And he must continue to move the military forward in the elimination of sexual assault and sexual harassment in the ranks."
Before You Go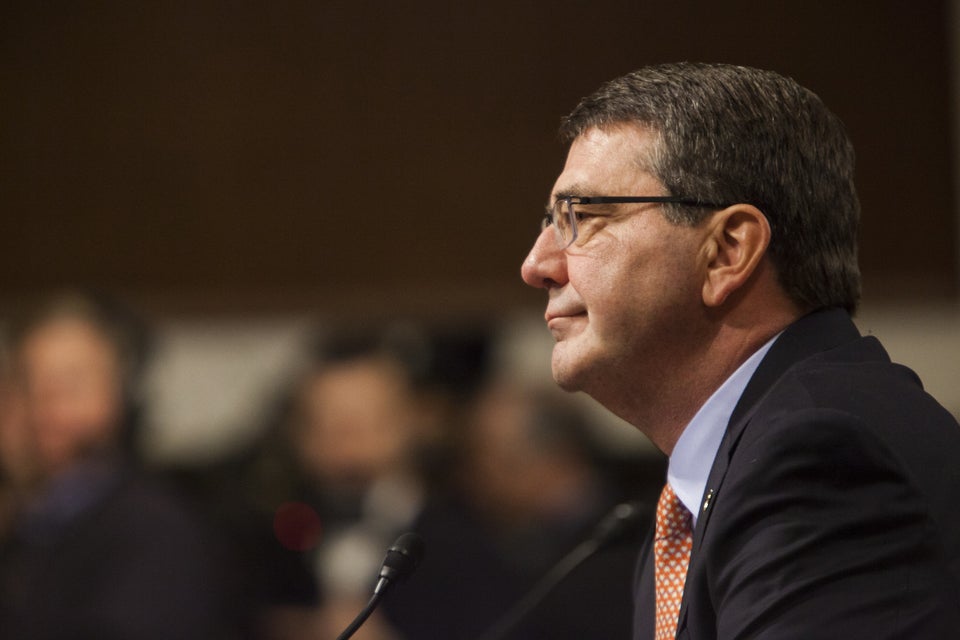 Secretaries Of Defense
Popular in the Community