WASHINGTON -- Defense Secretary nominee Chuck Hagel attempted to put to rest any doubt about his commitment to gay rights on Tuesday, saying he supported the repeal of Don't Ask, Don't Tell and would work to extend equal benefits to gay and lesbian military families.
"I fully support the Don't Ask, Don't Tell Repeal Act of 2010 and value the service of all those who fight for our country," the former Republican senator from Nebraska wrote in a letter to Sen. Barbara Boxer (D-Calif.). "I know firsthand the profound sacrifice our service members and their families make, and if confirmed as Secretary of Defense, I will do everything possible to the extent permissible under current law to provide equal benefits to the families of all our service members."
Hagel's remarks come after groups like the Log Cabin Republicans questioned his record on LGBT issues.
In 1998, Hagel called James Hormel, then-President Bill Clinton's choice for U.S. ambassador to Luxembourg, "openly, aggressively gay." He characterized Hormel's sexual orientation as an "inhibiting factor" that would prevent him from doing "an effective job."
Hagel recently apologized, saying his 1998 remarks were "insensitive." The Log Cabin Republicans, however, questioned the sincerity of Hagel's retraction and took out full-page ads in The New York Times and The Washington Post criticizing him.
Hagel's response on benefits for gay and lesbian families did not satisfy the group.
"For years the Pentagon has been dragging its feet with regard to extending benefits to the families of gay service members," said Gregory T. Angelo, interim executive director of the Log Cabin Republicans, said in a statement to The Huffington Post. "To ensure that action is taken on this front, we need to be sure that there is a champion for our cause at the helm of the defense department. There is nothing in Hagel's record to suggest he will be that champion.
"While Senator Hagel's recent professed support for gay military families is encouraging, it stands at odds with his record of opposition to the repeal of Don't Ask, Don't Tell and his broader record of opposition to equality for gay and lesbian Americans," Angelo continued. "We look forward to the confirmation hearings when the Senator will be able to explain his apparent epiphany in greater detail. We continue to remain cautious about his nomination until that time."
Allyson Robinson, executive director of OutService-SLDN, cheered Hagel's response to Boxer on Tuesday, saying it was "a turning point for our gay and lesbian military families."
"His promise to grant these service members the family benefits they have earned demonstrates his deepening grasp of the injustice currently being done to them," said Robinson, whose group fought to repeal Don't Ask, Don't Tell.
In his letter to Boxer, Hagel also clarified his views on other hot topics. He said he "strongly" supports the Obama administration's policies regarding Iran sanctions. He again apologized for using the term "Jewish lobby" years ago to refer to the American Israel Public Affairs Committee, and said he believes the U.S. relationship with Israel is "one that is fundamentally built on our nations [sic] shared values, common interests, and democratic ideals."
While in the Senate, Hagel voted against providing abortion access to service members who had been victims of rape. But in his letter to Boxer, Hagel indicated that his position had changed. He promised to fully implement all the policies to combat sexual assault in the military that have been announced by current Defense Secretary Leon Panetta, including ensuring that "female service members continue to be afforded world class health care, including reproductive health care."
Read Hagel's letter to Boxer:
Before You Go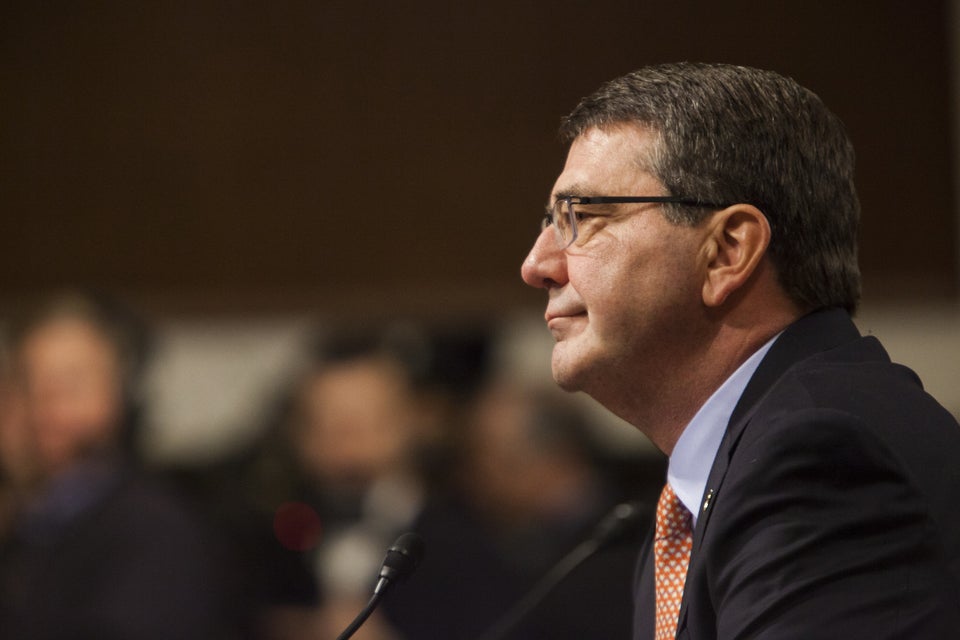 Secretaries Of Defense
Popular in the Community