WASHINGTON -- The U.S. Senate confirmed former Sen. Chuck Hagel (R-Neb.) as President Barack Obama's next secretary of defense by a 58 to 41 vote Tuesday, marking an end to one of the most drawn-out fights for a president's Cabinet pick.
Four Republican senators voted for Hagel: Sens. Thad Cochran (Miss.), Richard Shelby (Ala.), Mike Johanns (Neb.) and Rand Paul (Ky.)
Paul's vote was most surprising because he had voted against cloture earlier Tuesday, moving to continue the debate on Hagel's nomination. He had also said previously that Hagel had provided incomplete financial information since he left the Senate.
Sen. John McCain (R-Ariz.) said Tuesday the time had come. "The questions had been answered and it's time for a vote," he said.
Hagel will follow Secretary of Defense Leon Panetta, coming into office just as across-the-board cuts are set to hit the Pentagon on March 1 as a result of the 2011 Budget Control Act.
Sen. Carl Levin (D-Mich.), a strong supporter of Hagel, defended the confirmation process. "This has not been that long a process on Hagel, by the way," he said. "There was no more that needed to be brought out," he noted, adding that Hagel had provided senators with his speeches and financial disclosure. "The fact that people around here are allowed to talk until 60 people decide to vote is the Senate rules."
Hagel has been under fire during the confirmation process for his outspoken opposition to the war in Iraq, criticism of the Israeli lobby's influence in Washington and past statements on Iran. Hagel also didn't do himself any favors by performing poorly in his confirmation hearing.
Some Senate Republicans have spoken harshly about Hagel throughout the debate. McCain, once close with Hagel and one of the 18 Republicans to vote in favor of ending debate earlier Tuesday, had heated exchanges with him over the troop surge in Iraq. Sen. Ted Cruz (R-Texas) took his opposition further, accusing Hagel of taking money from North Korea and Saudi Arabia. GOP-leaning outside groups also attacked Hagel over his past statements on Israel.
That opposition campaign seemed to peter out Tuesday.
"They were so far over the top," said Armed Services Committee Chairman Carl Levin (D-Mich.). "There were so many false, inaccurate statements that basically they ended up hurting themselves as much as helping themselves."
Before You Go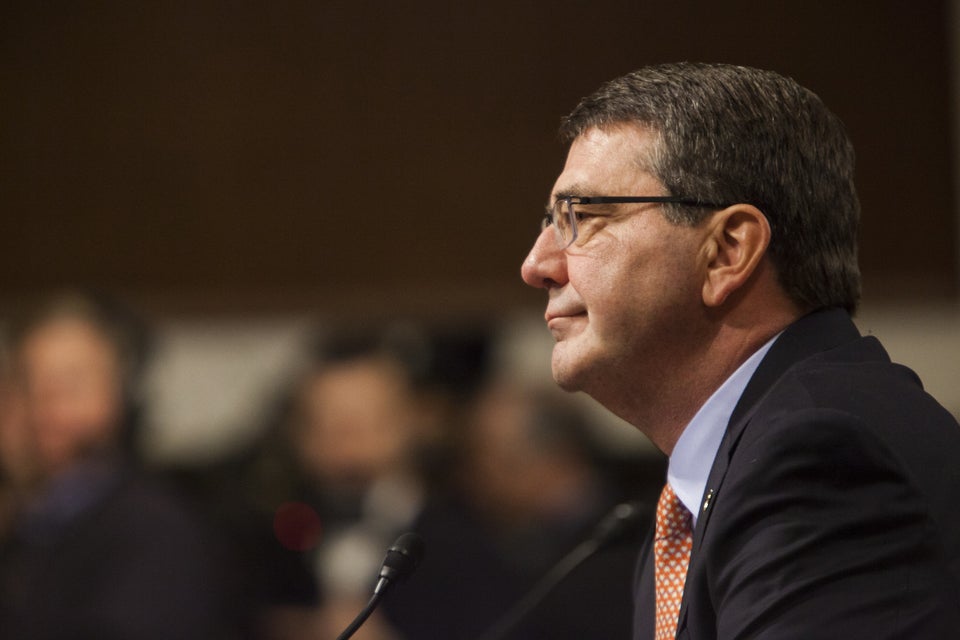 Secretaries Of Defense
Popular in the Community