WASHINGTON -- Defense Secretary Chuck Hagel has ordered a review of a new medal that would honor drone pilots and cyber warriors, after lawmakers and veterans groups expressed outrage that it would outrank battlefield combat medals such as the Purple Heart and Bronze Star.
The newly created Distinguished Warfare Medal, approved last month by then-Defense Secretary Leon Panetta, will honor members of the military for "extraordinary" achievements since Sept. 11, 2001. The accomplishments do not have to be restricted to a geographic region, meaning that remote warfare -- such as drone operations -- could be recognized.
What upset many of the medal's critics was not the creation of the award, but its so-called "order of precedence" that would put it above several traditional combat medals.
"Secretary Hagel has issued a review of the order of precedence of the medal," a Defense official told The Huffington Post. "So [Joint Chiefs of Staff Chairman Gen. Martin Dempsey] is going to lead the working group and report to the Secretary of Defense in 30 days on whether it's going to be moved or left where it is."
No one has been awarded the Distinguished Warfare Medal yet, and no one will receive it while the review is going on. The Defense official said that the service secretaries were still writing criteria for the award.
Lawmakers from both sides of the aisle -- including the Senate Armed Services Committee chairman and ranking member -- have written to Hagel to object to the precedence of the award. Veterans groups including the Veterans of Foreign Wars, the American Legion and VoteVets have also expressed concern.
In response to the Pentagon's announcement on Tuesday, VoteVets Co-Founder Jon Soltz said Hagel's experience as a "former grunt who served in war" was coming through.
"Secretary Hagel's decision to review the Distinguished Warfare Medal for drone operators shows exactly why we supported him for Secretary of Defense," said Soltz in a statement. "As a recipient of two Purple Hearts, and a brother with three, Secretary Hagel knows the kind of sacrifice it takes to be awarded a Purple Heart, and that it doesn't seem right to place this new medal above the Purple Heart."
Sen. Joe Manchin (D-W.Va.), who was one of the senators criticizing the precedence of the Distinguished Warfare Medal, also praised Hagel's announcement on Tuesday.
"Secretary Hagel's decision to reevaluate the Distinguished Warfare Medal's precedence above the Purple Heart and Bronze Star is a welcomed one, especially to our veterans who raised their objections to the Defense Department's medal ranking," said Manchin. "Although I recognize that the standard practices of war are changing, our brave warriors who face life and death situations deserve the most distinguished medals the United States military awards. I will be following the review process carefully and look forward to a full report."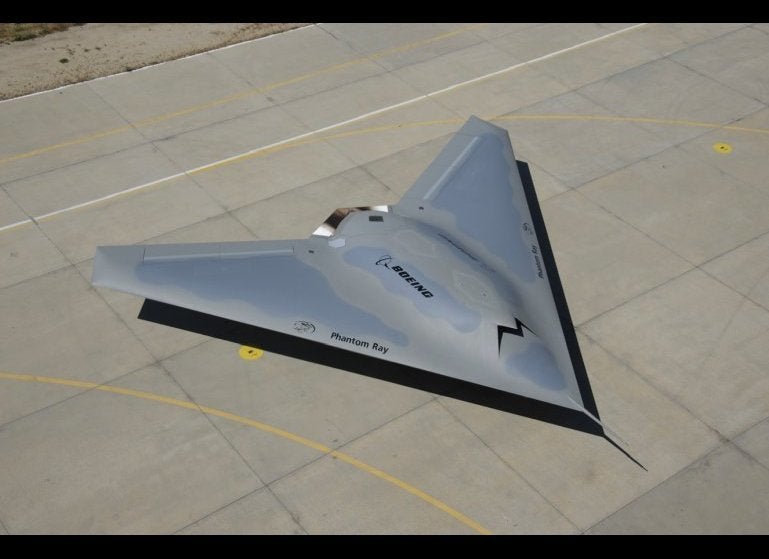 Drones: The Future Of Flight