Defense Secretary Chuck Hagel said during a Wednesday congressional hearing that Russia provided Syrian President Bashar Assad's regime with some of the chemical weapons used against civilians.
Speaking during a House Foreign Affairs Committee hearing, Hagel was asked by Rep. Joe Wilson (R-S.C.) where the weapons came from.
"There's no secret that the Assad regime has had chemical weapons, significant stockpiles of chemical weapons," Hagel said.
Wilson asked if they come from a specific country.
"The Russians supply them, others are supplying them with those chemical weapons, they make some themselves," Hagel said.
Watch the exchange above.
Hagel appeared along with Secretary of State John Kerry at the Wednesday hearing on Capitol Hill.
Kerry, Defense Secretary Chuck Hagel and the chairman of the Joint Chiefs of Staff, Gen. Martin Dempsey, made their arguments in public Wednesday before the House panel. They and other senior administration officials also provided classified briefings to the Senate Foreign Relations and Armed Services committees.

As anti-war demonstrators seated behind him silently raised their red-colored hands, Kerry told the Foreign Affairs committee that the world's nations were watching Congress.

"They want to know whether or not America is going to rise to this moment," said Kerry.

Hagel seconded Obama's warnings about the potential scope of danger from failing to uphold international standards, saying "a refusal to act would undermine the credibility of America's other security commitments — including the president's commitment to prevent Iran from acquiring a nuclear weapon."
Before You Go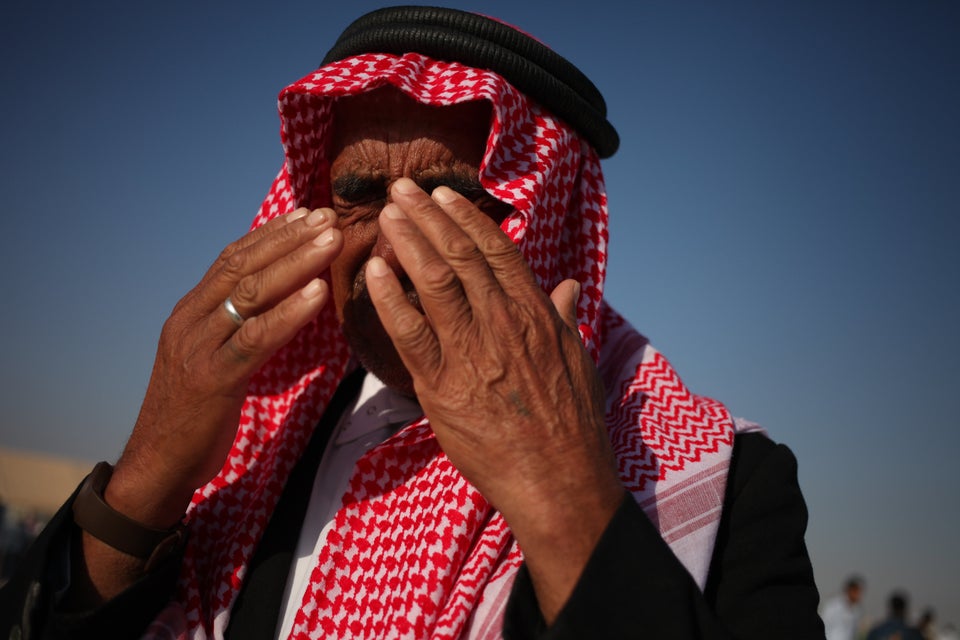 Syria War In August (Warning: Graphic Images)
Popular in the Community