Secretary of Defense Chuck Hagel is, in Washington terms, a man with an expiration date. By next year, he should be replaced by Obama nominee Ashton Carter. But his style remains as fresh as ever.
In this year's holiday message to the men and women of the Defense Department, Hagel sports a bright red blazer and a deep pink tie. Love it or hate it, the combo is certainly a statement -- and a very seasonal one at that.
"To all the men and women at the Defense Department all over the world, thank you," Hagel says, sitting beside his wife, Lilibet. "Thank you for everything you do for our country, and please know you have the highest respect and gratitude of all Americans, especially those of you away from your families this holiday season."
Hagel has long been one of the most stylish members of Obama's Cabinet, inspiring Pentagon obsessives to comment on everything from his shorts to his sock choices. (Don't believe us? Take a look at #SecDefSocks on Twitter.)
Watch Hagel's message above.
Before You Go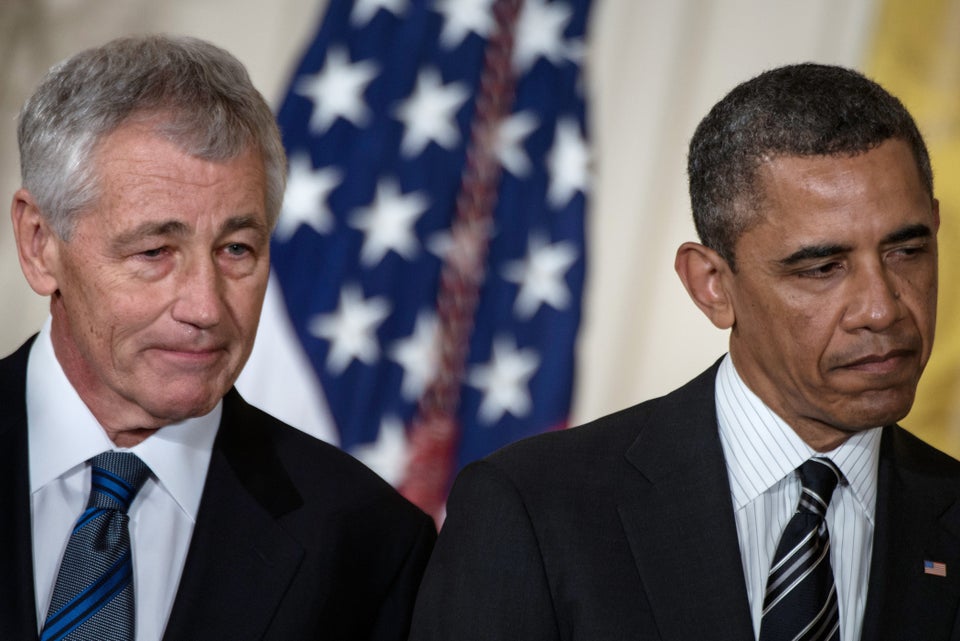 Chuck Hagel's Nomination
Popular in the Community