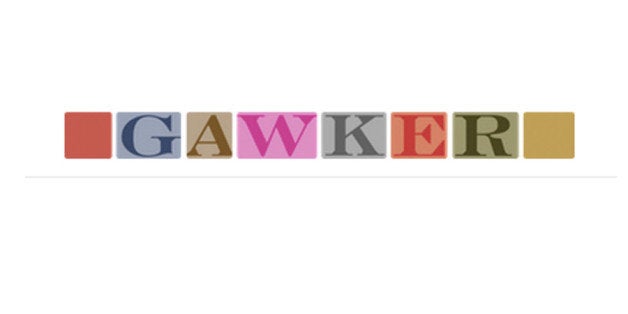 What do you do when an irreverent liberal blog implies that you pooped on the floor in college? Sue for $66 million, of course.
Gawker Media's executive editor Tommy Craggs said that as of 8.20 p.m. Thursday, "we haven't gotten anything yet, and from what we can tell he hasn't formally filed." He didn't comment on the allegations in the complaint.

In the complaint, Johnson seeks at least $66 million for what he claims is damage caused by two Gawker articles and their attendant comments. The articles address rumors that Johnson defecated on the floor at some point during his time at Claremont McKenna College in California.
In the comments section of that post, an anonymous writer who claimed to have attended Claremont McKenna with Johnson said he was notorious among their classmates for "pooping on the (I think I'm remembering the floor right) 7th floor of Stark (a dorm)."
The second article -- Greg Howard's "Wait, Did Clowntroll Blogger Chuck Johnson Shit On The Floor One Time?," which appeared Dec. 9 on the Gawker site Deadspin -- doesn't say the anonymous comments are true. But in the comments section of his own article, Howard does say there is some "good-ass Kinja" -- a reference to Gawker's proprietary commenting tool -- on the subject of whether Johnson has maybe pooped where he shouldn't have. (Howard's post also includes a rebuttal from Johnson himself.)
The lawsuit claims that these posts "defamed, cast in a false light, and injured" Johnson.
Johnson has never been shy about confrontation, and he's shown that he's willing to get litigious. He had an attorney threaten legal action against Twitter earlier this year after the site permanently banned Johnson for making what appeared to be threats against a civil rights activist. His lawyer claimed Twitter was damaging Johnson's livelihood by denying him a platform for his beliefs.
In 2014, a judge ruled that Gawker was not responsible for defamatory content published by its commenters. However, Johnson's suit claims that Gawker's writers endorsed the defamatory comments by responding to them and using them in a later blog post.
UPDATE: 6/19, 1:55 p.m. -- Craggs responded to a HuffPost request for comment on the lawsuit with a single word: "Heh."
You can check out the complaint below.
Popular in the Community