Actor, martial artist and living meme Chuck Norris on Monday endorsed former Judge Roy Moore (R) in the battle for the Alabama U.S. Senate seat vacated by Attorney General Jeff Sessions.
Moore "is the real deal: He's tough, tested and has a spine of steel," Norris said in a statement. "The Washington establishment knows they won't be able to count on him, but Alabama voters can. Judge Moore has never backed down from standing for what is right, and that's exactly what he'll do in the U.S. Senate."
Moore has twice been removed as chief justice of the Alabama Supreme Court, an elected position. In 2003, he refused to follow a federal court order to remove a Ten Commandments monument he installed in the state judicial building, and was ousted from the bench. He was again elected chief justice in 2012, with Norris' support, and last year was suspended for enforcing a ban on same-sex marriage despite its nationwide legalization by the U.S. Supreme Court.
"Chuck Norris is exactly the kind of guy you want on your side," he said in the statement.
Norris' endorsement comes just eight days before Alabama's Aug. 15 primary in the special election for the seat Sessions gave up to serve as President Donald Trump's chief law enforcement official. Moore's main rivals in the 10-candidate race for the Republican nomination are Rep. Mo Brooks and Luther Strange, who was appointed by Alabama's governor in February to fill Sessions' seat on an interim basis.
Strange is backed by Senate Majority Leader Mitch McConnell (R-Ky.), while Brooks has the support of conservative media personalities Sean Hannity and Laura Ingraham.
A poll conducted Aug. 5-6 showed Moore leading the GOP race with 30 percent support, followed by Strange with 22 percent and Brooks with 19 percent. If no candidate gets more than 50 percent of the primary vote, a runoff between the two top finishers will be held Sept. 26.
Eight Democrats are seeking their party's nod in the Senate race. But in heavily Republican Alabama, the GOP nominee will be the strong favorite to win the Dec. 12 general election. Sessions ran unopposed in winning his fourth Senate term in 2014.
In the fight for the 2016 Republican presidential nomination, Norris initially supported former Arkansas Gov. Mike Huckabee, as he had in 2008. When Huckabee exited last year's race, Norris shifted his allegiance to Trump.
Support HuffPost
The Stakes Have Never Been Higher
Before You Go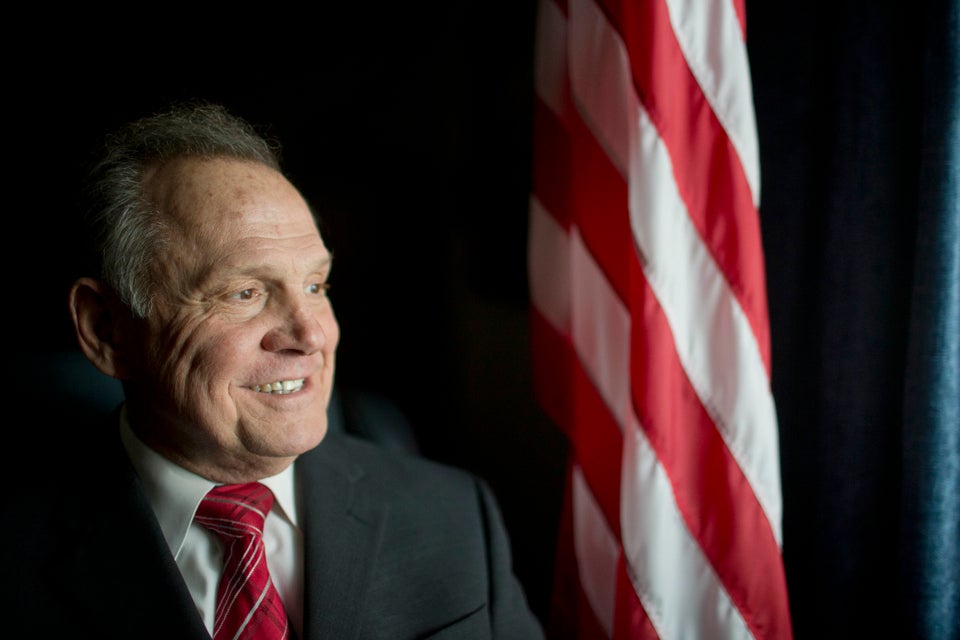 Reasons Ala. Judge Roy Moore Missed SCOTUS' Same-Sex Marriage Ruling
Popular in the Community