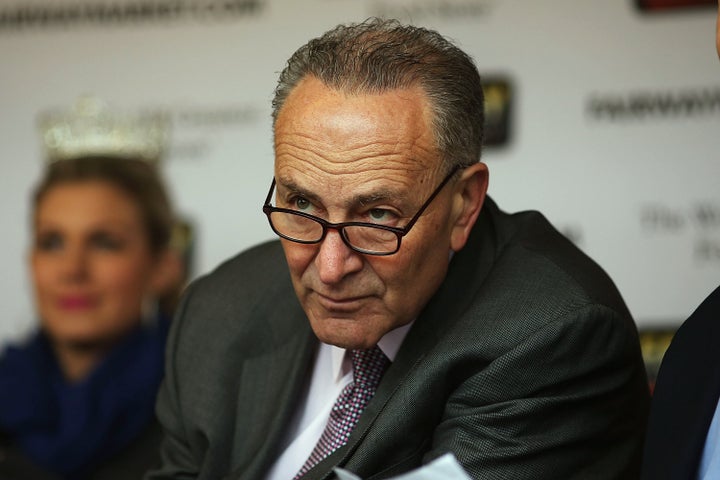 NEW YORK -- Sen. Chuck Schumer (D-N.Y.) is proceeding on legislation expanding background checks of gun purchases without his first choice for a Republican co-sponsor, Sen. Tom Coburn (R-Okla.)
The Huffington Post was first to report Tuesday that Schumer and other Democrats were planning to move the bill -- the backbone of President Barack Obama's gun policy reforms -- without Coburn's support. On Wednesday, with the deadline to submit the legislation to the Senate Judiciary Committee approaching, the decision became official. The two sides could not reach an agreement over whether sales records should be kept for private gun purchases.
A Schumer aide sent over the following guidance:
[A] sticking point has emerged with Senator Coburn over the issue of whether private sellers should be required to maintain a paper record of their transaction. Currently, commercial dealers are required to keep such a record on their premises after a sale; our bill would simply extend this same requirement to sales by private sellers. Current law already forbids the federal government from harvesting these records in a centralized database or otherwise creating a registry, and our bill would continue that policy. But without requiring a record for any private sales, it is impossible to ensure compliance with the background-check requirement our bill would impose.

Throughout this process, Senator Coburn has negotiated in complete and utter good faith, but there is an honest difference of opinion over this provision. As much as we wish to earn Senator Coburn's support, Senator Schumer is not prepared to negotiate away the record-keeping requirement in its entirety, lest it make the law unenforceable. Accordingly, Sen. Schumer spoke to Senator Coburn yesterday (Tuesday) to let him know that while the lines of communication will remain open between their offices, he intends to begin approaching other Republican senators in earnest about the proposal. Senators Kirk and Manchin had already been feeling out other Republicans, and Senator Schumer will now join in that pursuit.

In the meantime, while this new round of outreach begins, a version of the bill must be submitted by 5 pm today for the purposes of the committee mark-up tomorrow. To that end, our office intends to file a bill that closely mirrors Schumer's "Fix Guns Check Act of 2011," which was first introduced last Congress. This bill omits many of the modifications Schumer, Kirk and Manchin have already agreed upon as part of their forthcoming bipartisan compromise. But for the time being, Schumer will advance the original, strongest version of the bill while the three senators together shop their compromise approach to potential co-sponsors on both sides of the aisle.
Sens. Joe Manchin (D-W.Va.) and Mark Kirk (R-Ill.), who had been working on the legislation as well, announced Wednesday that they would not support Schumer's bill as submitted. Theirs was a largely ceremonial statement, as the bill will ultimately be replaced with something more closely resembling the Schumer-Coburn compromise.
Wednesday's development is an obvious setback for the legislation, since Coburn has an "A" rating from the National Rifle Association and his support for the bill would have basically guaranteed its passage through the Senate. On the other hand, the fact that Coburn has said that he agrees with most of the legislative language he negotiated with Schumer suggests that other Republican co-sponsors are there to be had.
A Senate Democratic aide insisted that they were still attempting to secure the Oklahoma Republican's support. "The lines of communication remain open," the aide said.
In a statement to The Huffington Post, a spokesman for Coburn, John Hart, said he was "still hopeful they can reach an agreement."
Gun control advocates are also a bit torn. Jim Kessler, founder of the centrist-Democratic organization Third Way and a former director of policy and research at Americans for Gun Safety, told The Huffington Post it would be fine with him if sales records weren't kept in certain instances, provided those instances were limited. Others say it is essential to the bill.
Another Senate Democratic aide working on a federal trafficking statute -- another component of gun control legislation -- said that the law would be "toothless" if it didn't require sales records be kept.
"How do you prosecute straw purchases without a record of purchase?" the aide asked.
Before You Go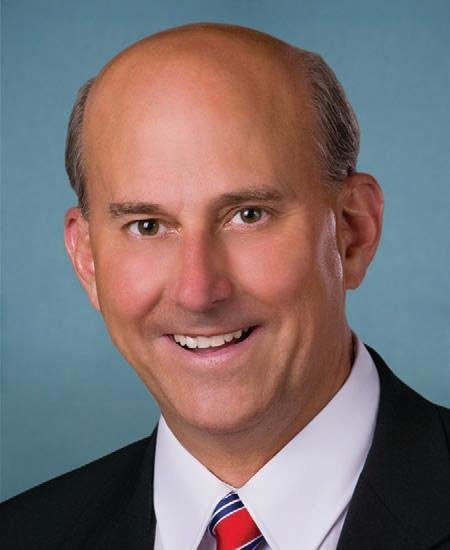 People Who Want More Guns In Schools
Popular in the Community