Senate Minority Leader Chuck Schumer (D-N.Y.) on Sunday laid out his criteria for the nation's next FBI director, after President Donald Trump fired James Comey this week.
"The nominee should be not a partisan politician, not part of either party," Schumer said on CNN's "State of the Union." "This demands a serious, down-the-middle investigation. Second, it ought to be somebody who is experienced. You need a really good prosecutor here, somebody who knows how to do it. And third, it should be someone with courage. If there is interference or attempted interference to shut down the investigation, to misdirect it, you need somebody who is going to stand up."
The minority leader also said Senate Democrats may refuse to vote on a new FBI director until a special prosecutor is named to investigate President Trump's possible ties to Russia.
"I think there are a lot of Democrats who feel that way," Schumer said. "We'll have to discuss it as a caucus, but I would support that move."
Trump dismissed Comey earlier this week amid the agency's investigation into possible Russian collusion with the Trump campaign in the 2016 election. The president is said to be interviewing several candidates for the job, including Sen. John Cornyn (R-Texas), Schumer's colleague and Senate majority whip.
In a separate appearance on NBC's "Meet the Press," Sen. Lindsey Graham (R-S.C.) said the next FBI director ought to be someone "outside the political lane."
"Under normal circumstances, [Cornyn] would be a superb choice to be FBI director," he said. "But these are not normal circumstances."
Graham, who is a member of the Senate Judiciary Committee, said last week he wants to explore whether Trump's businesses have any ties to Russia. On Sunday, the senator again called on Trump to release his tax returns.
Trump is also reportedly considering tapping Judge Michael J. Garcia of the New York Court of Appeals, who previously served as an assistant U.S. attorney and then U.S. attorney in the Southern District of New York, and Assistant Attorney General Alice Fisher, who used to work in the Justice Department's Criminal Division.
Adam Goldman, a reporter for The New York Times, tweeted Sunday Garcia was seen favorably by some active FBI agents.
This article has been updated to note that Michael J. Garcia served as U.S. attorney in the Southern District of New York.
Before You Go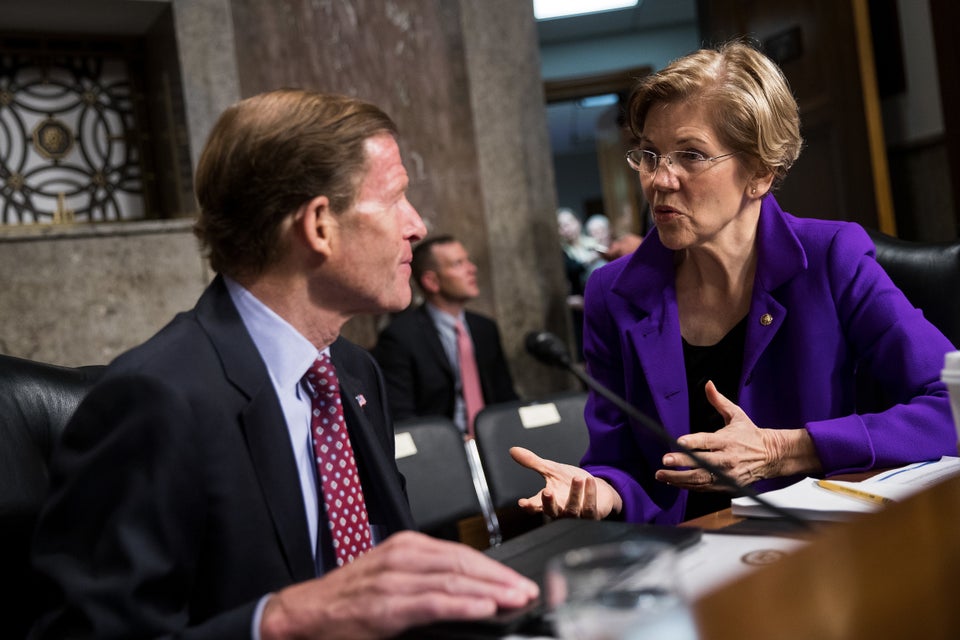 2017 Scenes From Congress & Capitol Hill
Popular in the Community