Sen. Chuck Schumer (N.Y.), the soon-to-be-top-ranking Democrat in the Senate, said on Wednesday that he's lost faith in James Comey following the FBI director's handling of newly discovered emails potentially related to Hillary Clinton.
"I do not have confidence in him any longer," Schumer told Bloomberg News. He went on to call Comey's letter to members of Congress, which alerted them to the discovery of emails that may or may not be pertinent to the FBI's prior investigation into Clinton's private email server, "appalling."
"To restore my faith, I am going to have to sit down and talk to him and get an explanation for why he did this," the senator said.
Schumer ― who is on track to serve as Senate minority leader for the next Congress, or perhaps majority leader based on Senate projections for next week's elections ― is the latest in Democratic leadership to criticize Comey.
"Maybe he's not in the right job," House Minority Leader Nancy Pelosi (D-Calif.) told CNN's Jamie Gangel. "I think that we have to just get through this election and just see what the casualties are along the way."
President Barack Obama, too, seemed to ding Comey for breaking protocol in announcing a new investigative finding so close to the election.
"Setting aside the particulars of this case, I know that [Hillary Clinton] is somebody who has always looked out for the interests of America and the American people first, and I do think that there is a norm that when there are investigations, we don't operate on innuendo, we don't operate on incomplete information, we don't operate on leaks, we operate based on concrete decisions that are made," Obama told NowThis on Wednesday.
Shortly after the interview, the White House stressed that the president was not being critical, per se.
Comey has been rebuked by Republicans as well for inserting his bureau into a presidential race so close to Election Day.
But Comey serves a 10-year term, which isn't set to end until 2023. If he's going to lose his job, it would have to be at the behest of the president. So while Schumer may want a sit-down after the election is over, Comey's fate will be determined by either Clinton or Donald Trump.
HUFFPOST READERS: What's happening in your state or district? The Huffington Post wants to know about all the campaign ads, mailers, robocalls, candidate appearances and other interesting campaign news happening by you. Email any tips, videos, audio files or photos to scoops@huffingtonpost.com.
Before You Go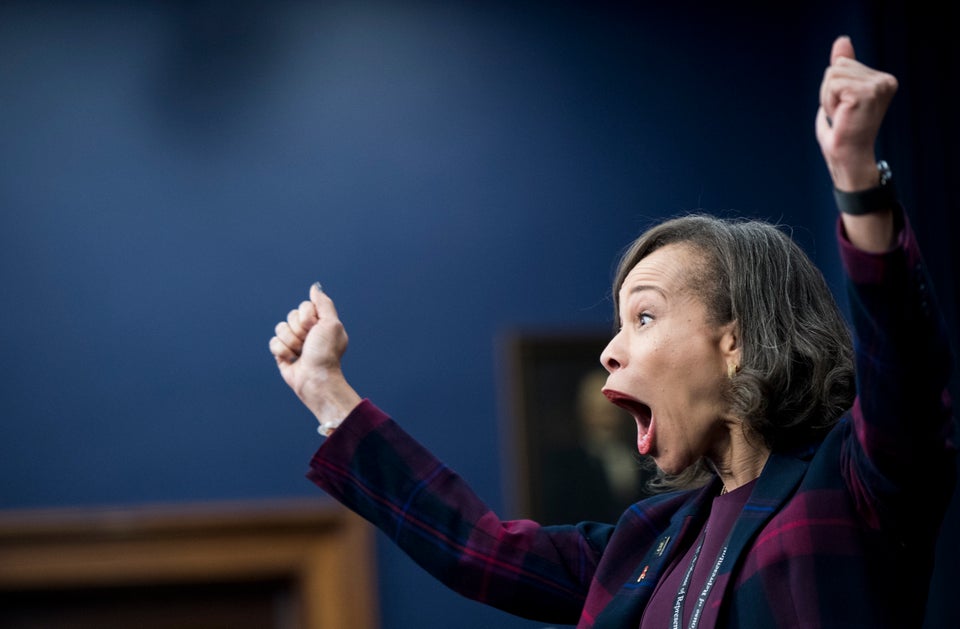 Scenes From 114th Congress And Capitol Hill
Popular in the Community