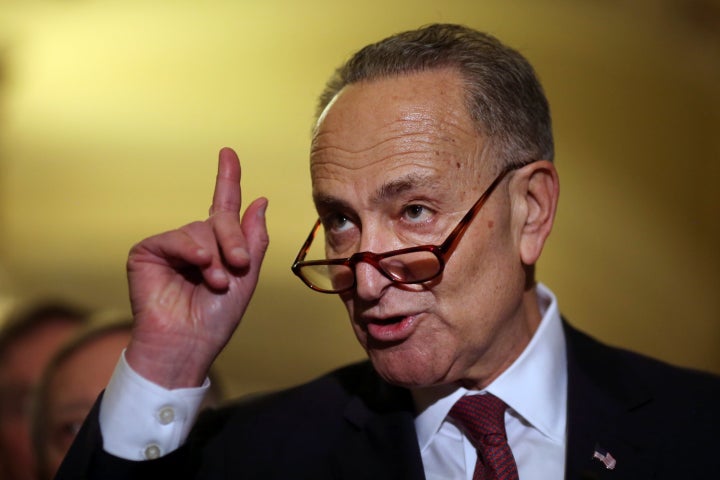 Soon-to-be Senate Minority Leader Chuck Schumer (D-N.Y.) issued a strong warning to his Republican colleagues against privatizing Medicare.
"The Republicans' ideological and visceral hatred of government could deny millions of senior citizens across the country the care they need and deserve," Schumer said in a statement. "To our Republican colleagues considering this path, Democrats say, 'Make our day.' Your effort will fail, and this attack on our seniors will not stand."
His rebuttal echoes comments made earlier this week by House Minority Leader Nancy Pelosi (D-Calif.) 
"It's ideological with the speaker to take away the guarantee of Medicare," she told The Washington Post. "But [the program] is a fundamental pillar of health and economic security. And we will not go down that path."
Ryan's plan would shift Medicare away from a single-payer system to one where patients buy insurance from the private marketplace using government subsidies. As HuffPost's Jeffrey Young and Jonathan Cohn explain, the new scheme would likely "reduce how many people get help paying for health coverage, and make it so that those who continue to receive government-sponsored health benefits will get less help than they do now." 
Calling all HuffPost superfans!
Sign up for membership to become a founding member and help shape HuffPost's next chapter