WASHINGTON ― Senate Minority Leader Chuck Schumer (D-N.Y.) announced Thursday that he will vote against President Donald Trump's pick for the Supreme Court, adding that Democrats will also demand that Neil Gorsuch get at least 60 votes to be confirmed.
Some Senate Democrats have been quietly looking for ways to cut a deal with Majority Leader Mitch McConnell (R-Ky.) related to Gorsuch. One idea is to agree to give Gorsuch an up-or-down vote ― where he would need just 51 votes for confirmation ― in exchange for Republicans restoring the 60-vote requirement for advancing district and circuit court nominees.
But Democratic leadership hasn't been a part of those discussions, and Schumer's announcement on Thursday made it clear that such a deal won't fly if he has anything to do with it.
His news on Gorsuch comes even before many members of his party have said where they'll come down. On Thursday, Sen. Bob Casey (D-Pa.) told reporters that he plans to vote against Gorsuch, too. He's one of 10 Democratic senators up for re-election in 2018. Sens. Elizabeth Warren (D-Mass.), Jeff Merkley (D-Ore.), Cory Booker (D-N.J.) and Kirsten Gillibrand (D-N.Y.) are among the Democrats who previously said they would oppose Gorsuch.
Schumer has long said that Democrats would block any Trump Supreme Court nominee not in the "mainstream." They have raised red flags about Gorsuch, who is currently a judge on the 10th Circuit Court of Appeals, over his record of siding with employers in workers' rights cases. Democrats also have problems with how Gorsuch came to be Trump's nominee: He was recommended to the president by the Heritage Foundation and The Federalist Society, two prominent conservative groups.
White House press secretary Sean Spicer on Thursday criticized Schumer for vowing to use the procedural maneuver to try to stop Gorsuch. Filibusters are fairly uncommon for Supreme Court nominees.
"We find Sen. Schumer's announcement truly disappointing because it breaks with the tradition of how the Senate has handled Supreme Court confirmation votes in modern time and represents the type of partisanship that Americans have grown tired of," Spicer said during his daily briefing.
He noted that Trump hasn't talked with McConnell about his strategy for confirming Gorsuch, but expects the president will reach out to the GOP leader as he wraps up negotiations with Republicans on their Obamacare repeal bill.
CORRECTION: The story did not initially include Gillibrand on the list of senators opposed to Gorsuch.
This article has been updated with comment from Sean Spicer.
Before You Go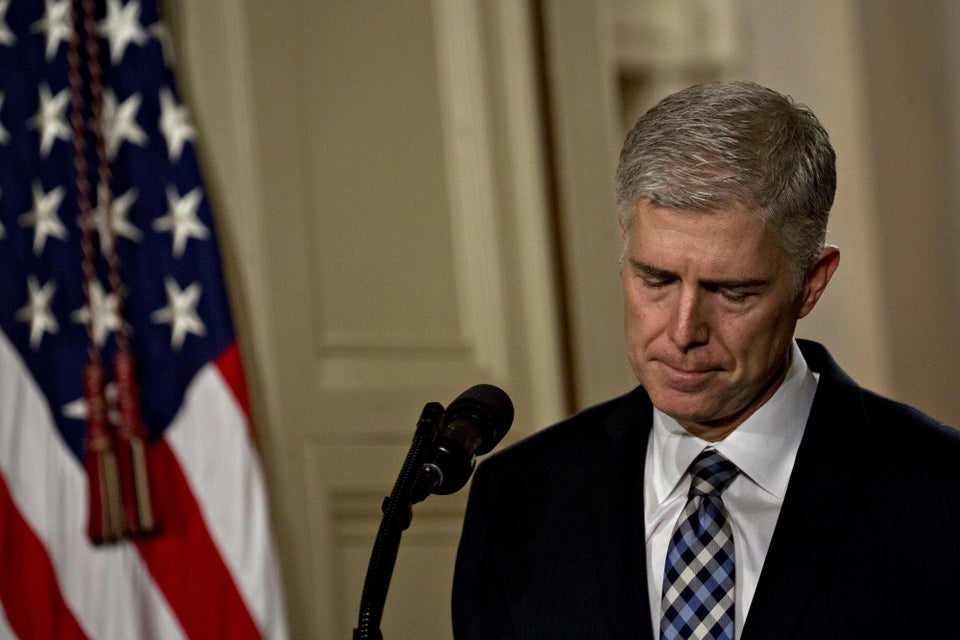 LGBTQ Reactions To Neil Gorsuch's Nomination
Popular in the Community