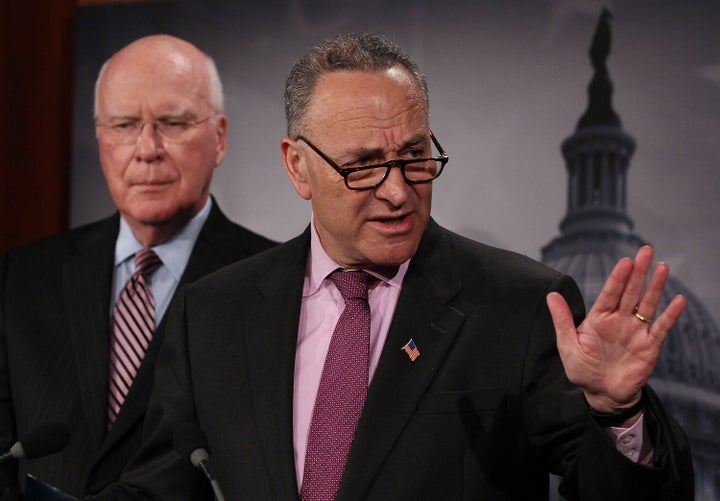 This past Wednesday, Sen. Chuck Schumer (D-NY) delivered a wide-ranging speech at an Orthodox Union event in Washington, D.C. The senator's lecture touched on areas such as Iran's nuclear program, the Israel-Palestinian conflict, and several domestic policy issues.
During one point of his speech, Schumer turned his attention to the situation in Gaza. He told the audience that the "Palestinian people still don't believe in the Jewish state, in a two-state solution," and also that "they don't believe in the Torah, in David." He went on to say "you have to force them to say Israel is here to stay."
New York's senior senator explained that the current Israeli blockade of the Gaza Strip -- which is causing a humanitarian crisis there -- is not only justified because it keeps weapons out of the Palestinian territory, but also because it shows the Palestinians living there that "when there's some moderation and cooperation, they can have an economic advancement." Summing up his feelings, Schumer emphasized the need to "to strangle them economically until they see that's not the way to go, makes sense"
Popular in the Community