Senate Minority Leader Chuck Schumer (D-N.Y.) argued Sunday that it's time for the Democratic party to take a "bold" approach on economic issues, adding a single-payer health care system is "on the table."
Appearing on ABC's "This Week," Schumer previewed the economic agenda his party plans to roll out this week. He acknowledged that Democrats failed to win over voters in the 2016 election with a clear economic message, and said his coalition plans to change that.
"We were too cautious, we were too namby-pamby, this is sharp, bold and will appeal to both the old Obama coalition ... and the Democratic voters who deserted us for Trump," he said.
ABC's George Stephanopoulos pressed Schumer on whether that would include support for a single-payer health care system, in which the government, rather than private insurance companies, would pay for care.
"We're going to look at broader things [for health care]," he said. "Single-payer is one of them.. Many things are on the table. Medicare for people above 55 is on the table. A buy-in to Medicare is on the table. Buy-in to Medicaid is on the table. On the broader issues, we will start examining them once we stabilize the [health care] system."
Support for single-payer has gotten louder in recent weeks as Senate Republicans have attempted — and so far, failed— to repeal and replace the Affordable Care Act. Members of the party's progressive wing, such as Sen. Elizabeth Warren (D-Mass.) and Sen. Bernie Sanders (I-Vt.), have championed a universal health care system as a policy Democrats should rally around.
Single-payer also got a boost from former Vice President Al Gore last week.
"The private sector has not shown any ability to provide good, affordable health care for all," Gore said. "I believe we ought to have single-payer health care."
Until now, Schumer has mostly declined to weigh in on whether he thinks a universal program is the right approach.
During the ABC interview, Schumer said he believes the GOP health care bill is "very unlikely to pass, because it's rotten to the core." He said he's optimistic that if the bill does fail, Republicans will want to work with Democrats to stabilize the insurance markets.
"Democrats and Republicans, who will have different ideas, should sit down and talk about how we can improve the system," he said.
Before You Go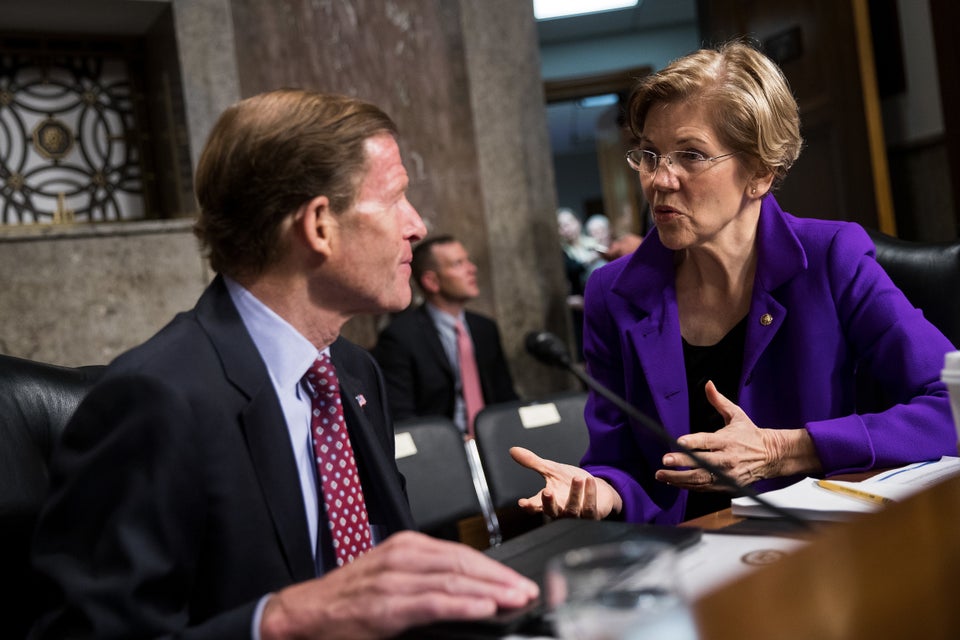 2017 Scenes From Congress & Capitol Hill
Popular in the Community