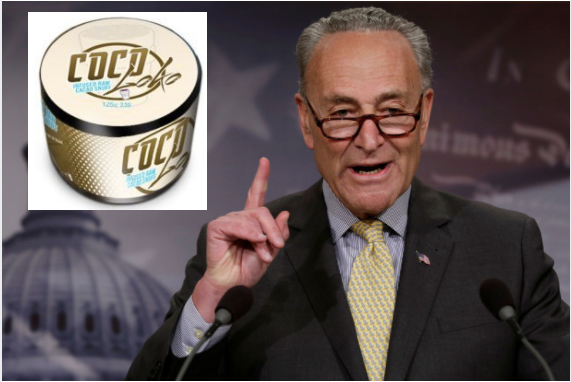 The Senate minority leader wants to crack down on the product, called Coco Loko, which is similar to snortable chocolate powders available in Europe. Coco Loco, an "infused raw cacao snuff" that contains gingko biloba, taurine and guarana, promises to give users a drug-free energy "high" for 30 minutes to an hour. But Schumer isn't having it.
"I write to urge the Food and Drug Administration (FDA) to take immediate action and investigate the use caffeine in inhalable food products," the senator said in a letter written to the Food and Drug Administration over the weekend, obtained by HuffPost.
"For the past several years, the FDA has worked to better understand caffeine consumption and to determine safe levels for total consumption. Unfortunately, the significant threat associated with inhalable caffeine warrant expedited action."
He added, "The math for the FDA is clear: This suspect product has no clear health value. It is falsely held up to be chocolate, when it is a powerful stimulant. And they market it like a drug – and they tell users to take it like a drug, by snorting it. It is crystal clear that the FDA needs to wake up and launch a formal investigation into so-called Coco Loko before too many of our young people are damaged by it."
Nick Anderson, the CEO of Legal Lean (the company that produces Coco Loko), told ABC News he hasn't had his product tested by professionals to make sure it's safe.
"I didn't consult with any medical professionals. I basically just saw what they were doing in Europe. There are no health issues, it's been out two, three years, everyone seems fine," Anderson told the outlet. "It says not to do more than half the container, I think everything is self-explanatory, there are warning labels on it and I don't think I would be responsible."
The FDA has yet to investigate the product, according to a statement given to ABC News. HuffPost also reached out to the FDA.
″[The FDA] is not prepared to issue a determination regarding whether and how this product is subject to FDA jurisdiction at this time," the statement says. "In reaching that decision, FDA will need to evaluate the product labeling, marketing information, and/or any other information pertaining to the product's intended use."
Maybe just eat your chocolate in the meantime.
The HuffPost Lifestyle newsletter will make you happier and healthier, one email at a time. Sign up here.
Before You Go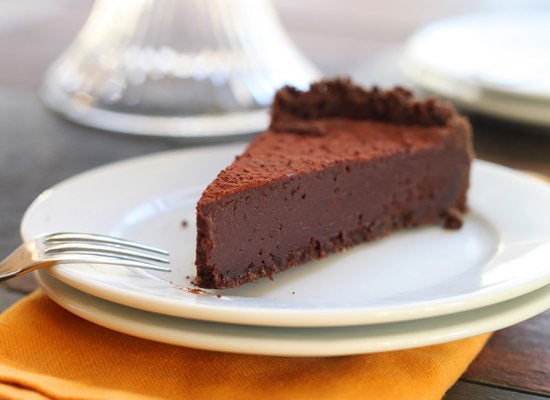 Dark Chocolate Recipes