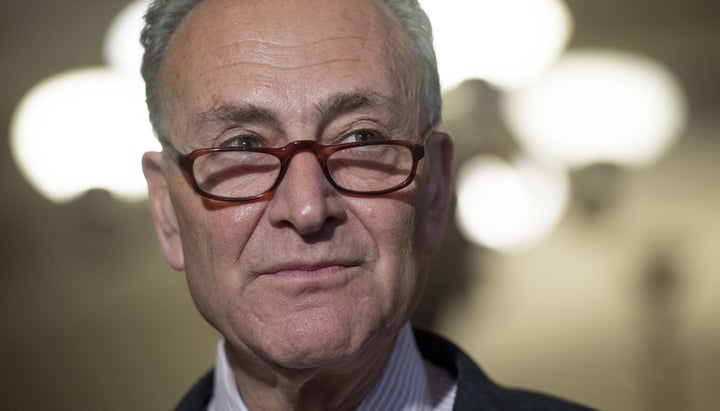 WASHINGTON ― Senate Minority Leader Chuck Schumer (D-N.Y.) is promising that Democrats will block Donald Trump's Supreme Court picks if they're not in the "mainstream," and a key determination of whether they fit that definition may be where they stand on the landmark 1973 abortion case, Roe v. Wade.
"They have to follow the law," Schumer said in an interview with The Huffington Post on Thursday. "For instance, Roe v. Wade has been the law for a long time. If these people want to just repeal and rip out Roe v. Wade ― you have to look at the whole picture. I'm not going to have a litmus test. But that would be an indication."
Schumer also pointed to Lochner v. New York, a controversial 1905 case that barred the states from stepping in and regulating business practices, such as a ceiling on how long employees could work each day.
"If they want to go back to the days of Lochner, when states couldn't regulate businesses and protect employees, that would be something out of the mainstream," he added. "There are lots of different criteria, but you know it when you see it."
On Tuesday, Schumer told MSNBC host Rachel Maddow that Democrats would oppose a Trump Supreme Court nominee "tooth and nail" if he puts forward an "out-of-the-mainstream nominee."
Schumer declined to say Thursday whether he would be willing to keep a Supreme Court vacancy open for four years but added, "If he puts one up out of the mainstream and gets voted down, and he puts another one up, we'll still oppose that one."
A Supreme Court nominee still needs at least 60 votes for confirmation, which means that Trump will need some Democratic cooperation.
Antonin Scalia died in February, and his seat on the court has been vacant ever since. President Barack Obama nominated Merrick Garland, known as a moderate judge, on March 16, but Republicans refused to give him a committee hearing. They argued that the Senate should wait to see who won the 2016 election and let the next president pick ― hoping, of course, that it would be a Republican.
On Wednesday, Senate Majority Leader Mitch McConnell (R-Ky.) warned Democrats not to obstruct a Trump Supreme Court pick because it would be "something the American people simply will not tolerate" ― even though the American people seemed to tolerate it just fine when the GOP did it with Garland.
"Just look at the last year. On that one, Mitch McConnell is rewriting history," Schumer replied Thursday.
"I think what they'll care about is if Trump puts in one of these hard-right nominees and they start chipping away at people's rights ― chipping away at their economic rights, chipping away at their political rights, voting rights," he added.
During the presidential debates, Trump said he would like to see the Supreme Court overturn Roe v. Wade.
During the campaign, Trump also said that if abortion were illegal, women should "face some sort of punishment" for having the procedure.
Want more updates from Amanda Terkel? Sign up for her newsletter, Piping Hot Truth, here.
Before You Go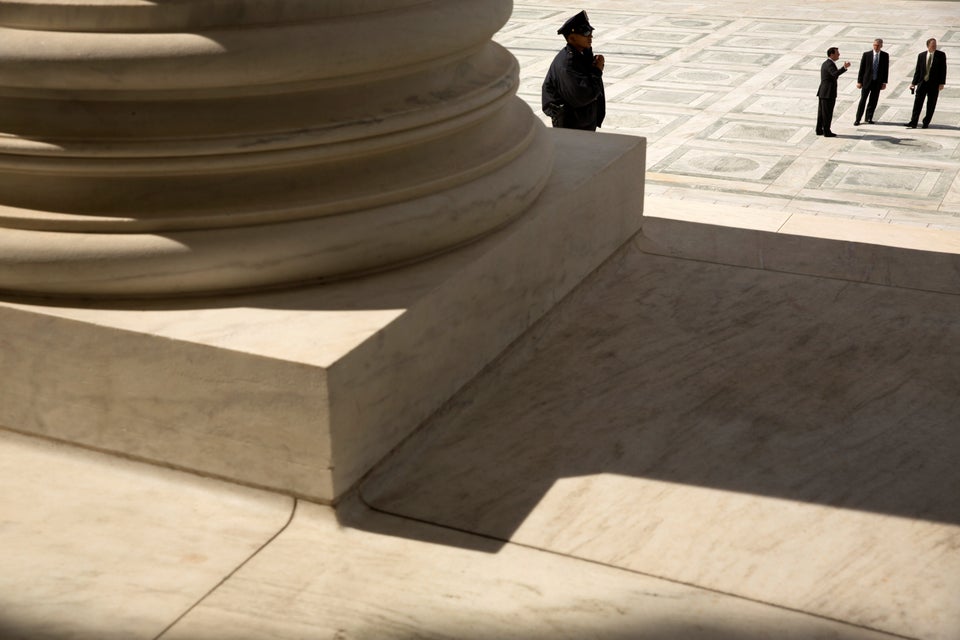 Exclusive Look Inside The Supreme Court
Popular in the Community