The president has faced widespread criticism for suggesting both counterprotesters and white supremacist groups deserved blame for the violence. Critics have said Trump's comments have elevated white supremacist views, and white supremacist themselves have praised the president.
In a blog post Thursday, Schumer said Trump failed to deliver a message of unity following Charlottesville. He also said much of the racism Trump was being called out for not condemning was being codified by his administration in its approach to voting laws.
"What troubles so many Americans every bit as much as the president's shocking response to this national tragedy is the methodical and pernicious way in which his administration is promoting discrimination, both subtle and not so subtle, in its policies and actions ― especially when it comes to undermining the universal right of every American to vote," Schumer wrote. "The Ku Klux Klan and its sympathizers at all levels of government denied black Americans the right to vote for decades. Today, voting rights are once again under assault."
In May, Trump created thePresidential Advisory Commission on Election Integrity to investigate voter fraud, a move that has alarmed critics who are worried it will lead to laws that will make it more difficult to vote. Kansas Secretary of State Kris Kobach (R), who is the panel's de facto leader, and several other commissioners have a history of pushing more restrictive voting policies.
Schumer called on Trump to hold a series of public hearings on voting rights and to disband the panel. He also threatened to end the commission through legislation.
"The president's 'Election Integrity Commission' and the actions of the attorney general are wolves in sheep's clothing. They are a ruse. Their only intention is to disenfranchise voters," Schumer wrote in his blog. "This is how the appalling failure to use the right words and stand up to hate in the aftermath of Charlottesville is made real in the form of policy; they are two edges of the same sword."
Before You Go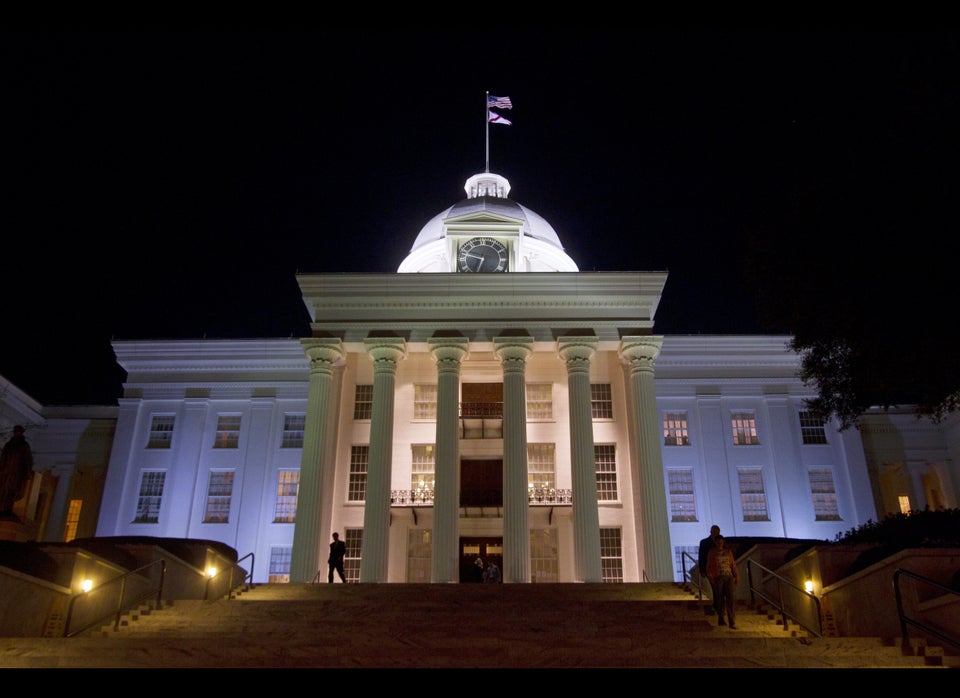 U.S. State Capitol Buildings
Popular in the Community