 The two proposals -- one tailored for science, technology, engineering and math (STEM) and another for career and technical education (CTE) -- are intended to better prepare and train workers for the state's high-tech and manufacturing sectors. The programs would be alternative paths toward high school graduation.
"The local workforce does not have the skills needed to fill these jobs," Schumer said during a conference call with reporters Wednesday. "A high school graduate with proper training could easily fill these positions."
Schumer's proposal comes as a handful of sectors struggle to fill more than 3 million open positions. Despite the more than 20 million people who are unemployed in America, companies can't find workers to fill positions in areas like STEM and manufacturing due to a lack of skilled workers.
The STEM diploma would train highly-skilled workers for New York's high-tech industries. Students on that course would be required to take an additional math or science assessment. The CTE diploma seeks to focus on skills for regional manufacturing jobs like precision machining and optics and imaging, and would include specialized training programs as well as math, science and history requirements.
"It is critical that young adults across the state are college- and career-ready to meet the demands and job availability of today's industries," Schumer said in a statement Wednesady. "Creating these new diplomas and skills will help encourage students to graduate, get jobs right out of high school and also encourage students to pursue jobs in science and engineering."
The proposed diplomas await approval by the Board of Regents, and the senator reaffirmed his commitment to pushing the initiatives through. He added that he aims to work with education groups and experts in the field of developing new Career and College ready curriculum standards in the state.
"The Board of Regents' reforms have one goal: to make sure every student in New York graduates from high school ready for college or a career," Tompkins said in a statement. "[The programs would] provide excellent pathways to that goal for many students."
Schumer's proposal could be a first step toward closing the skills gap, as well as toward boosting the performance of American students in comparison to their foreign peers. American youth are increasingly becoming less globally competitive in a number of fields, as they seem less interested in pursuing careers in STEM fields compared to students of other countries. Science and math classes are becoming slightly more popular in high schools, but are just pockets of improvement, and the U.S. is already lagging behind countries like South Korea in awarding engineering degrees. More than half of the Ph.Ds awarded by U.S. engineering schools go to non-U.S. citizens, many of whom leave the country within five years.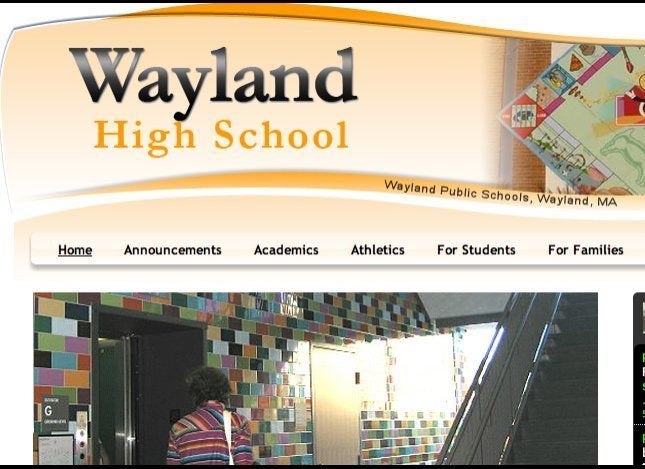 U.S. News Best High Schools for STEM 2012