Chuck Testa may have only hit the web yesterday with his awesome local ad for Ojai Valley Taxidermy, but it's been enough time for him to become a bit of a legend.
Part of the ad's charm is Chuck constantly chiming in to say, "Nope! Chuck Testa," whenever someone suggests a stuffed animal might be real, and the phrase has caught on in a big way. People on sites like Reddit and Tumblr are making their own Chuck Testa tributes, and the meme is gaining speed quickly.
The formula is basically as follows: "[Thing that is believed to be dead]? Nope! Chuck Testa."
It sounds simple, but when applied creatively it's actually quite funny. We've rounded up a few of our favorite Testa tributes from around the web, but if you're feeling inspired make your own and submit it!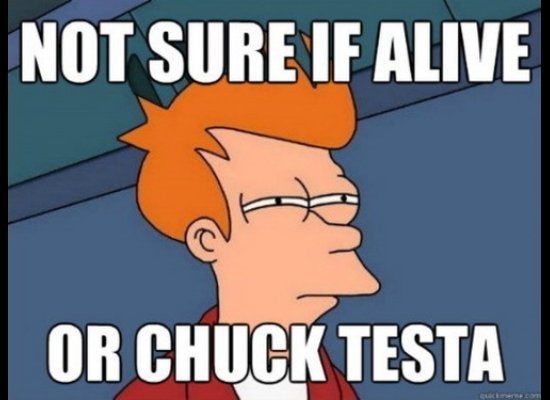 Related
Popular in the Community