"Folks, some want to blame the left or the right or us in the media," he said on "Meet the Press Daily" on MSNBC. "But here's who it seems too many folks don't want to blame: themselves."
"We are all to blame. This toxic stew that passes for political discourse seems beyond repair in the current moment. Just look at social media. For too long, our collective politics has demonized the other side for caustic behavior while rationalizing that same behavior when it comes from someone who shares their politics.

"Maybe we ought to borrow another phrase that we're all asked to do: 'When you see something, say something.' And for political leaders, when you see caustic behavior, no matter if that person agrees with you, why don't you say something to them?"
Elsewhere in the segment, he said the media also have a role to play.
"We need to be calling out caustic rhetoric when it's there and not fighting back with caustic rhetoric," he said. "What-about-ism is among the worst instincts of partisans on both sides. When somebody says, 'This,' they say, 'Well, what about that?' That's not the issue. Hopefully everybody is looking in the mirror tonight."
The attack left House Majority Whip Steve Scalise (R-La.) critically injured, while Rep. Roger Williams (R-Texas) injured his ankle amid the panic. Two police officers, a congressional aide and a lobbyist were wounded in the shooting.
Hodgkinson, reportedly a former volunteer for the Bernie Sanders presidential campaign, had been openly critical of President Donald Trump.
Before You Go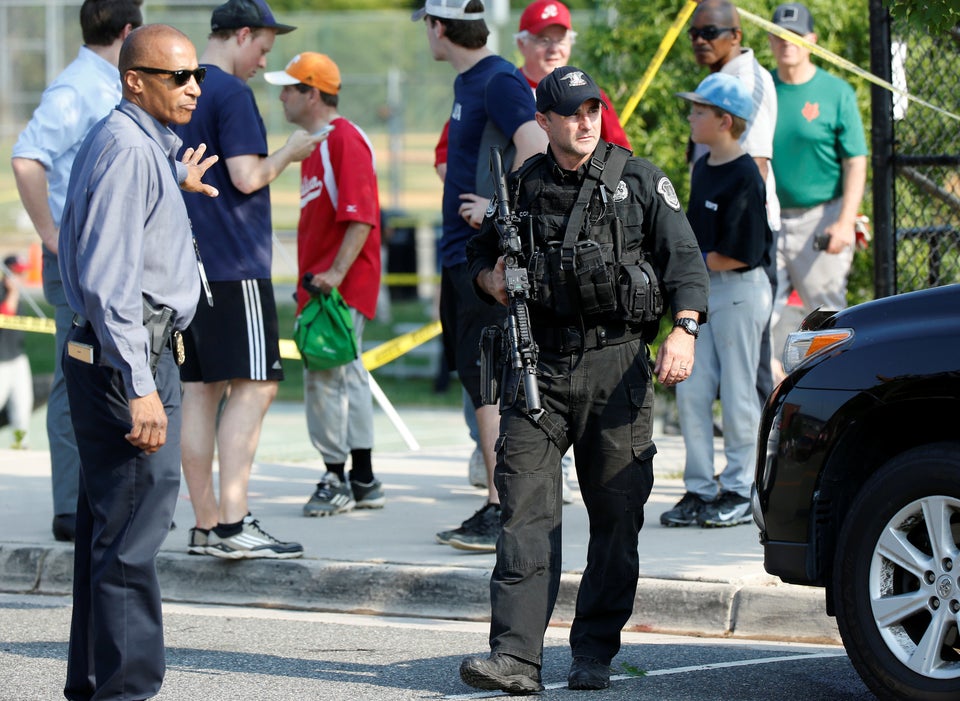 Alexandria Shooting At Congressional Baseball Practice
Popular in the Community