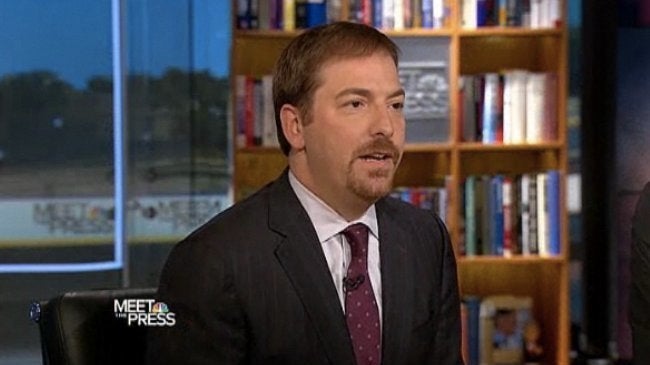 NBC's chief White House correspondent Chuck Todd told David Gregory that Rush Limbaugh and Sarah Palin could "never" win the Republican nomination.
Todd was speaking on Sunday's "Meet the Press." Palin is the subject of a lengthy cover story in the latest issue of "Newsweek." The tagline on the cover reads, "I Can Win."
"It feels like she is simply trying to go out on her own terms," he said, adding that Palin's message seemed to be, "I could win, but I don't need it."
Todd's co-panelist Eugene Robinson agreed, saying Palin was more of a "gadfly" than a serious contender.
"Look, Rush Limbaugh is an incredibly influential figure in the Republican Party, and he could never win the Republican nomination," Todd cut in. "I think that's where Sarah Palin's coming ... look at her numbers among Republicans. She doesn't have the support among Republicans to win this nomination."
WATCH:
Related
Popular in the Community