"Hands up, don't shoot" has become a rallying cry for those demanding justice for the death of unarmed teenager Michael Brown at the hands of the Ferguson, Missouri, police. The gesture of surrender is also an affirmation of humanity and innocence.
Rev. Adriene Thorne, Executive Minister at Middle Collegiate Church in New York City, New York, explained that the motion of outstretched hands with palms facing outwards is also an ancient prayer posture known as the orans position.
"Before it ever became in our 21st century context a 'please don't shoot' gesture, this is the way that ancient people of faith prayed," she told her congregation in an August 17 service in the East Village.
"It was a gesture of surrender to God. So we're going to invite you to pray in this ancient prayer position this week, which happens to also be the position that some witnesses say that Michael Brown was in when he was shot."
The posture, known as the 'orans position' is common in religious art and depicts a figure praying with outstretched arms. According to Catholic Encyclopedia, "The custom of praying in antiquity with outstretched, raised arms was common to both Jews and Gentiles."
During the sermon, Thorne prayed for peace all over the world as well as for communities in the United States. "We surrender, but we do not give up hope," she said.
Related
Before You Go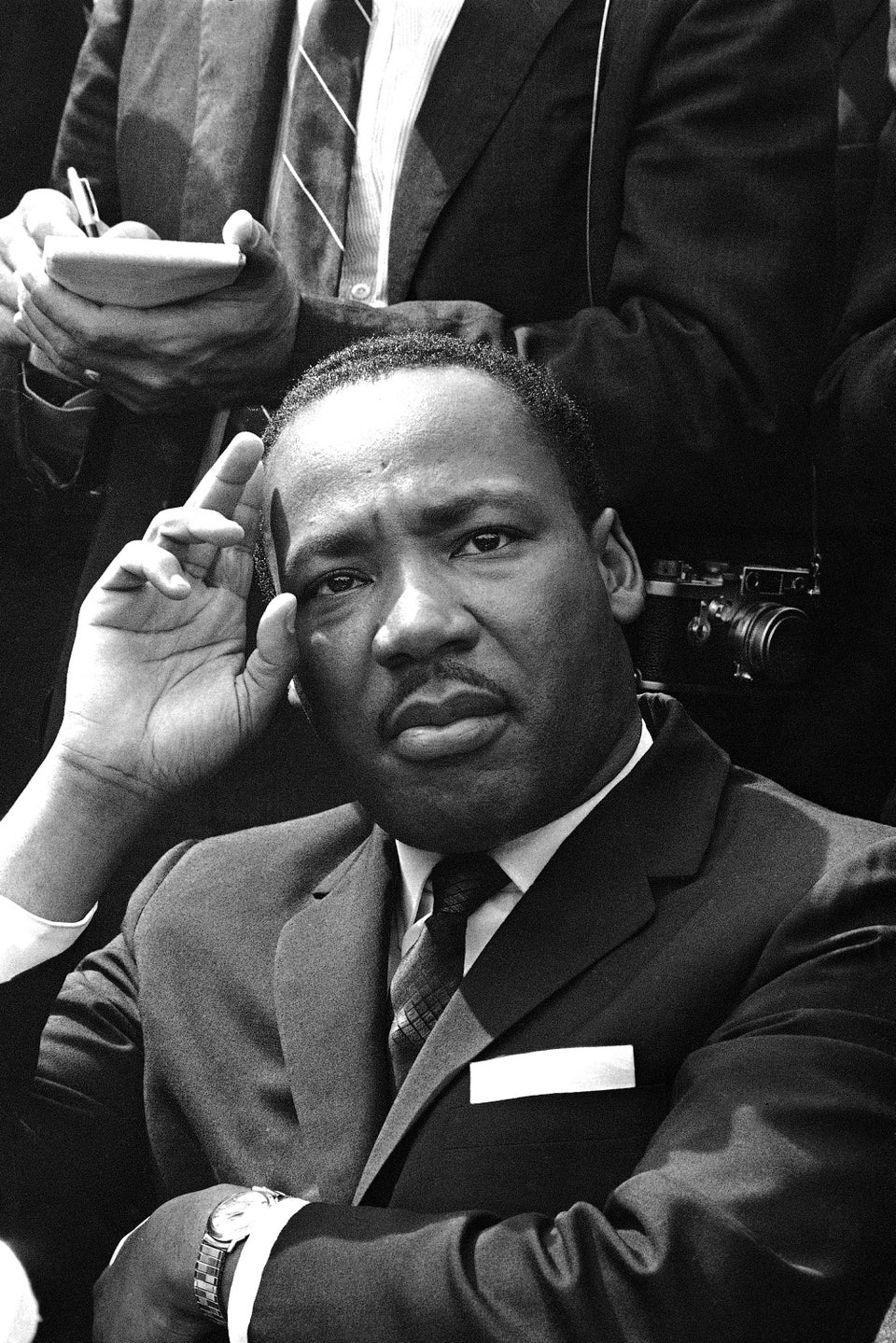 Martin Luther King Jr. Quotes On Faith
Popular in the Community