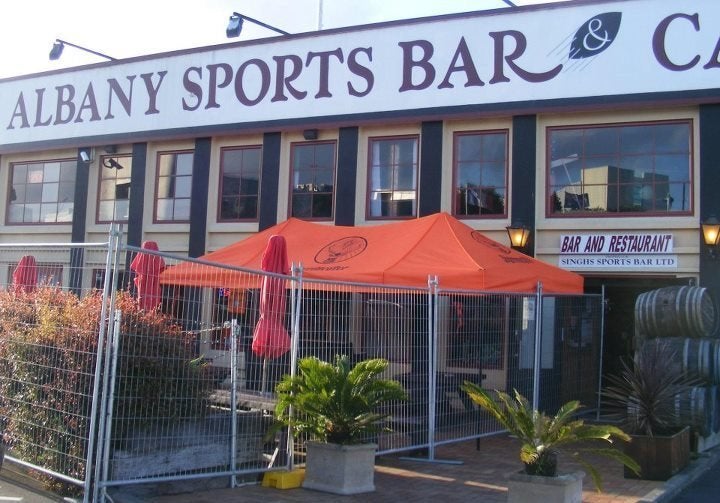 Beer with that Bible? Starting this Sunday, a pair of pastors is Auckland, New Zealand, will be making that an option, as they bring the Gospels to Albany Sports Bar on the first Sunday of every month, at 7 p.m sharp.
Albany Sports Bar and Cafe, in Albany Village, North Shore, is a sports bar and restaurant with conference rooms available for private events.
Culverwell, 24, and Francis said they were aiming for a relaxed worship atmosphere, where congregants can have a beer during the service. The church will provide pizza and fries. It's all part of the New Zealand mentality, they explained.
"A bar isn't a foreign environment, it's not a hurdle," he said. "I think for some people to step across the threshold into a church building where there's lights and loud music, it's actually a deep breath and a jump."
The service, which will not include more traditional elements like singing or sermons, will be open to anyone 18 and over and held in the main bar portion of the establishment.
A bartender who answered the phone at Albany Sports Bar said she thought the response to the initiative had been positive so far. "It's a place for everybody to come," she said. "It's a good thing."
While not exactly a common occurrence, holding church services in a bar or pub is not unprecedented. Pastor Neil Christopher, a HuffPost blogger, started holding services last year at Mambo's, blues bar in downtown Fort Worth, Texas. Christopher, who prefers to be called Pastor Neil, smokes and drinks during the service, and thinks Jesus really wouldn't mind, according to CBS Dallas-Fort Worth. At a gathering last year, Pastor Neil told the assembled group of worshippers, "I think He would share a beer with me. He'd make it out of water!"